How to Construct a Pole Building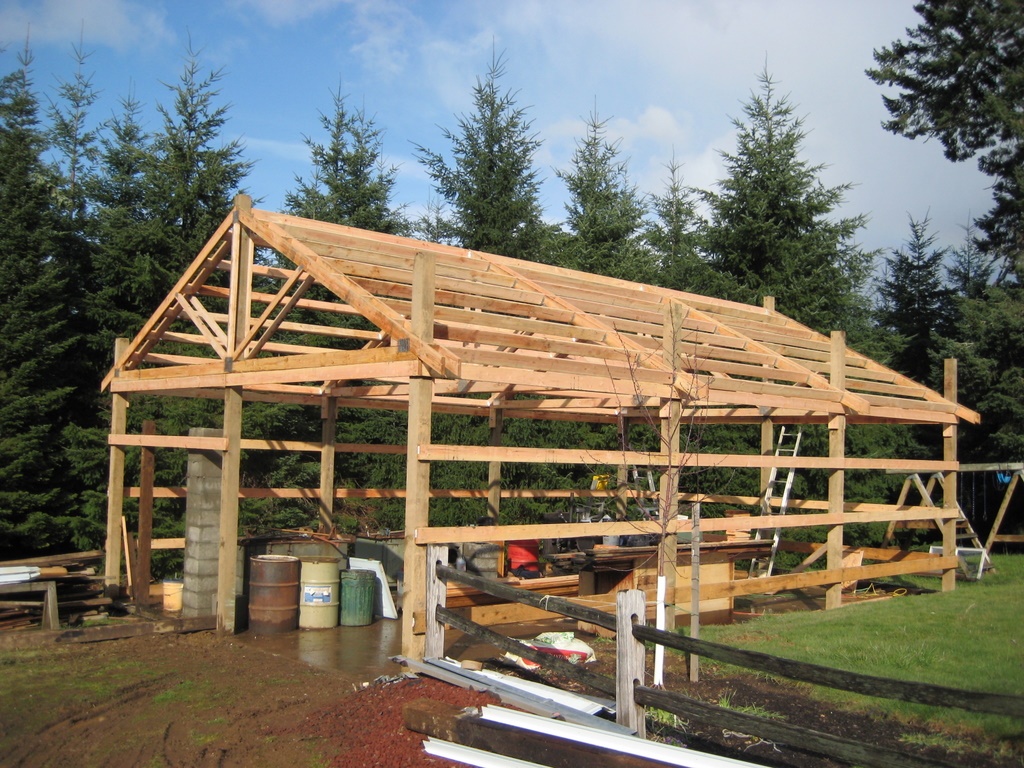 Pole buildings are versatile structures that can be placed almost anywhere. They're cheaper than stick-framed buildings, faster to build, and can look just as beautiful.
Property owners have two options when it comes to building a new pole building. They can either hire Pole Building Contractors or buy a high-quality kit and put it together themselves. Read on to find out about the construction process before deciding which route to take.
Step One: Site Preparation
Before building a pole barn, the landowner will need to clear the site. Depending on where it's located, that may require clearing trees and brush, excavating the topsoil, and bringing in fill.
Step Two: Pour the Foundation
Pole barns sit on slab foundations, but their main support poles must be placed before that foundation can be poured. Make sure they're set with footers below the local frost line to avoid future problems, and don't forget to lay basic plumbing and electrical connections before pouring the slab foundation.
Step Three: Add Framing
At this point, the poles that will hold up the roof are already in place. Property owners can now attach framing to them. The key differences between post-frame and stick-frame construction methods are that the framing is attached to the poles, not the foundation, and there can be far fewer studs.
Step Four: Install Roofing and Siding
Most landowners opt for metal roofing and siding, but it's also fine to install vinyl siding, asphalt shingle roofing, or whatever other options property owners want. When in doubt, DIY builders should choose materials they're familiar with to avoid unnecessary errors.
Step Five: Install Windows and Doors
Wait until after the siding is up to install the windows and doors. Many pole building owners take advantage of the greater distance between support poles to install bay windows, especially in pole barn homes. Post-frame construction means the options for windows and doors are almost unlimited.
Step Six: Add Insulation
Anyone planning to use his or her new pole barn as a house, garage, workshop, or other climate-controlled space should invest in high-quality insulation. Pole buildings are easier and more efficient to insulate than stick-framed structures since they have fewer studs. Take advantage of that to cut down on heating and cooling expenses.
Step Seven: Construct Interior Walls
This step may or may not be necessary depending on the building's intended application. Open floor plans are better for storage units, garages, barns, and some types of commercial shops, but they're not ideal for homes. The great thing about pole barn houses is that none of the interior walls are load-bearing, so they can be placed pretty much anywhere.
Step Eight: Add Finishing Touches
The building should be completed now. It's time to finish it by adding whatever flooring, paint, fixtures, and appliances will be required. At that point, the structure can be inspected and put to good use.
The Bottom Line
Post-frame construction may be quicker than traditional stick-framing, but the process still takes a lot of work and skill. Property owners who don't have construction experience are usually better off working with specialized contractors.