How to Hang a Cowhide Rug on a Wall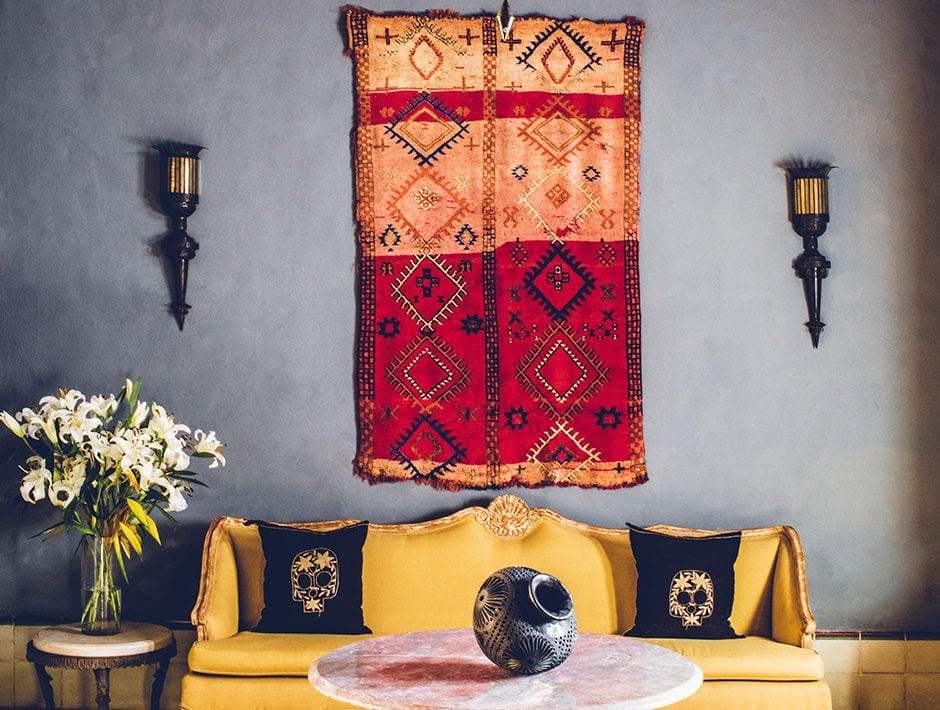 If you want to spice up your interior décor with a cowhide rug, you are no longer restricted to using it as a carpet or rug. The rugs are versatile. One of the most popular ways to use them is as decorative wall hangings. Displaying your cowhide rugs on a wall is an effective way to make your space cozy. It is especially great if you have a large wall. With some skill and patience, you can hang your cowhide rug without professional help.
Hanging Your Cowhide
There are a few ways to hang your cowhide. If you have a soft wall, you may use staples to hang it. The staples are usually dispensed using a staple gun. You may also use light non-obtrusive nails. You need lots of them as the rug is heavy.
Before hanging your cowhide, you must first lay it on the floor in front of the wall. The goal should be to make sure that your cowhide is centered.
When you start nailing your rug to the wall, hold its topmost center point. Gather your rug and nail the topmost center into the wall. Do your best to nail as close to the edge of the rug as possible. It is a simple way to ensure that your rug does not curl.
When nailing your rug to the wall, try to keep it as flat as possible. Nail on the outermost parts of the nail. Once you have nailed all the corners of the rug to the soundproofing walls, you can continue to nail all around the perimeter. For aesthetic appeal, keep the nails at equal distances. Use as many nails as you need. If your rug is not perfectly flat, it may not look good.
Another simple option is to use a wooden frame to hang your rug. You can make the frame from softwood. Use some staples or glue to attach your rug to the frame. Find a powerful adhesive and use it to attach the frame to your wall.
The choice depends on the effect you wish to achieve. You should also consider the amount of time you wish to keep the rug displayed on the wall. If you have a soft wall, hanging the wall directly may be better than using a wooden frame.
Consider hanging your cowhide over your bed. You may use a thick nail for the top center of the rug to keep it from falling.
Even though it is possible to hang your cowhide rug without help, it may be a challenging task. Consider getting help to make the process easier.
Are you looking for a good cowhide rug for your home? Consider getting one from Hide Rugs. They take individual pictures of different rugs so you can get exactly what you want. The family-owned business strives to deliver good results at all times. They are passionate about customer service and quality. Their services are just as amazing as their rugs. You can rely on Hide Rugs for cowhide, reindeer, and sheepskin rugs.