Is It Time for a Roof Remodel?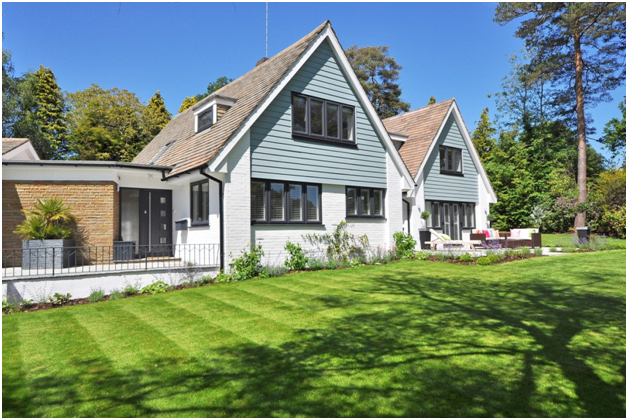 Did you know that around 50% of U.S. households have a mold problem? One of the biggest causes of mold in houses is a bad roof. When you don't have a good roof, you're more likely to have mold, pests, and structural damage.
To prevent your house from needing expensive repairs, you should keep your gutters clean, fix broken shingles, and replace your roof when it is time.
Are you wondering if it is time for a roof remodel? If so, keep reading to learn when you should hire a roof repair company.
Missing Shingles
One of the biggest signs that you need roof repairs is missing shingles. If you only have a few missing shingles, a roofing company can replace the shingles.
If you have several missing shingles, it may be time to invest in a new roof. Missing shingles can cause roof leaks and damage surrounding shingles.
While inspecting your shingles, make sure they still have plenty of granules. If they don't, your roof won't have as much protection from the heat.
Sagging Roof
Another sign that you need a new roof is sagging. If your roof is sagging, that is a sign that moisture has gotten inside your roof. Moisture in your roof will cause rotting.
Your roof also could start sagging if there is too much weight on the roof. If your roof gets buried in snow each winter, the weight could cause structural damage over time.
Leaking Roof
If your roof starts leaking, it is time to hire a home roofing company. When your roof leaks, that means there is a hole or crack in your roof. To check for leaks, go into your attic next time it rains or check for water damage.
It's essential to get roof leaks fixed immediately because they can cause mold growth and rotting. If you are dealing with roof leaks, make sure you hire a trusted choice when it comes to roofing companies.
Sunlight in the Attic
Another great way to check for holes in your roof is to look for sunlight in the attic. To do this, go into your attic on a sunny day, turn off all the lights, and look for sunlight.
If you see sunlight in your attic, some holes need fixing. In some cases, a roof repair company may be able to patch the holes, but you may need a new roof.
Roof Age
Even if your roof appears to be in good shape, you should get it replaced if it is old. The average asphalt shingle roof lasts for 20 years, while a metal roof can last up to 50 years.
If you are wondering how old your roof is, you can check when it was built on the roofing paperwork. If you no longer have the paperwork, a roofing company can guess how old it is.
Do You Need a Roof Remodel?
Keeping your roof in good shape is essential to prevent water damage, mold, pests, and structural damage to your house. If your roof is missing shingles, sagging, leaking, old, or has holes, it is time for a roof remodel.
Did you enjoy reading this article on when to hire a home roof repair company? If so, check out the roofing category to learn more about preparing for a roof replacement.