The Average Price of Remodeling a Kitchen in 2022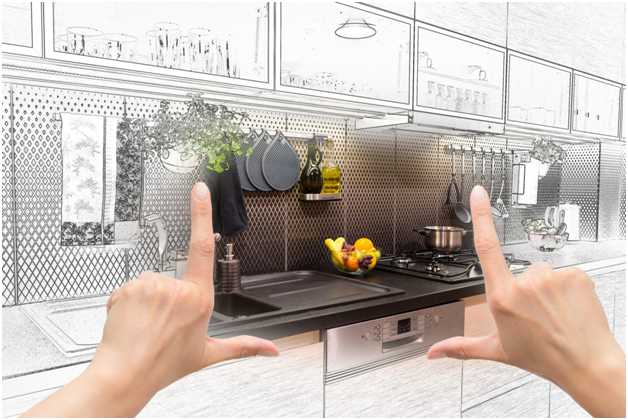 Are you thinking of remodeling your kitchen?
As we all worked hard throughout 2022 and look forward to a more promising year ahead, now is a great time to give your kitchen a much-needed renovation!
According to Hgtv.com, the return on investment in a kitchen remodel cost is incredible. You'll increase the value of your house by around 70%, which means better resale profit. Plus, you'll save so much money in the long run, since a newly remodeled kitchen will prevent continuous repairs.
Still unsure? Let's discuss more our cost breakdown of remodeling a kitchen!
Size of the Kitchen
The average price of remodeling a kitchen in 2022 will be based on the size of the kitchen. A small kitchen will cost an average of $5,000, while a medium-sized kitchen will cost an average of $15,000. A large kitchen will cost an average of $30,000.
The price of the kitchen will also depend on the mediums used and the type of kitchen appliances.
Minor Kitchen Remodel
The average price of a minor kitchen remodel is about $22,000 in 2022. This is a relatively small increase from the average price of 2021, which was about $21,000. The main reason for the small increase is the continued rise in the cost of labor and materials.
However, there are some ways to save on a kitchen remodel. For example, if you do some of the work yourself or choose less expensive materials, you can save a significant amount of money.
Major Kitchen Remodel
The average cost to remodel a kitchen will be just over $68,000 in 2022. This estimate is based on a 200-square-foot kitchen with 30 linear feet of cabinetry, new appliances, laminate countertops, and mid-range finishes.
If you are planning to sell your home in the next few years, this may be a good time to custom design your kitchen.
Cost of Labor
The cost of labor is one of the biggest factors in the price of a kitchen remodel, and as labor becomes more expensive, the price of a kitchen remodel will continue to increase. The cost of labor for remodeling a kitchen averages $6,000.00 in 2022.
Another reason for the increase in the cost of labor is the economy. More people are hiring professional contractors to do their remodeling projects. This means that the cost of labor is going up.
If you're planning on remodeling your kitchen, it's better to do it sooner rather than later.
Cost of Materials
The cost of materials has seen a steady increase over the past few years and is expected to continue to do so.
The most expensive materials for kitchen remodeling are cabinets which can range in price from $3,000 to $10,000, depending on the style and material. You can custom design it like this one offered here to meet your needs and probably save money.
Other materials that can affect the cost are countertops which are also essential. Countertops can range in price, but the average cost is $2,500.
Remodeling a Kitchen Starts Today
Assuming that the average cost of a kitchen remodel price of remodeling a kitchen in 2022 will be similar to the average price in 2020, it is important to start planning for your kitchen remodel now. By starting to save now, you can ensure that you have the necessary funds to pay for your dream kitchen.
Contact a kitchen remodeling contractor today to get started on your kitchen remodel planning.
Are you looking for more remodeling information? Check out more of our useful guides for all things home-related!