Make the Most of Your Backyard with These Smart Devices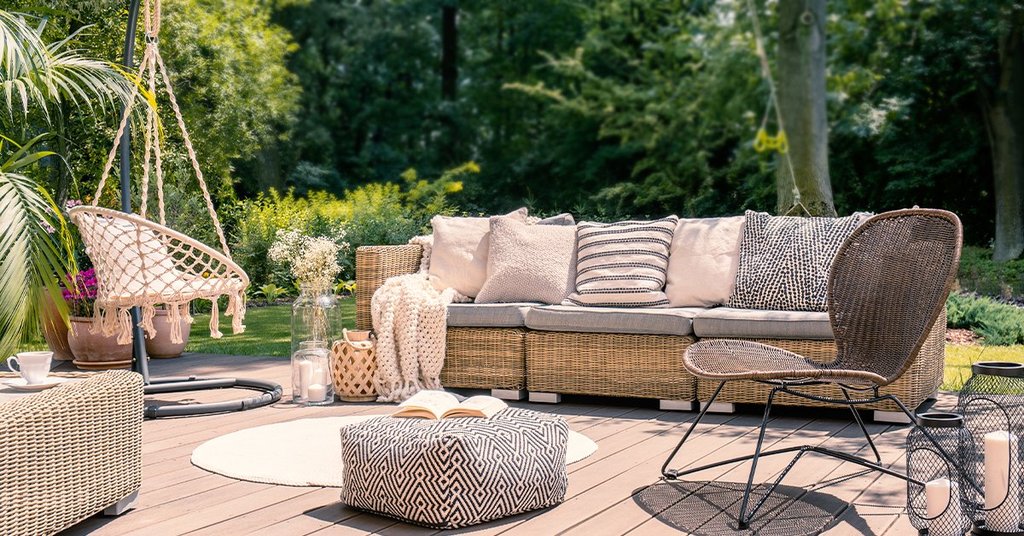 At a time when people are improving their homes to accommodate remote work and online learning setups, using different kinds of technology to make daily tasks more efficient has become the norm in the post-pandemic era. From smart thermostats to fitness trackers, the world has seen technological integration like never before. Now, even in places as simple as our backyards, there are different ways to incorporate technology to improve our quality of life.
Whether you're looking to improve your backyard or completely transform it into a tech lover's paradise, here are a few ways to get you started.
Smart Lighting
When you decorate your home, it's important to make sure that each room and hallway is properly lit. The same goes for your backyard and other outdoor spaces, so consider lighting up your backyard or patio with smart lighting systems that allow you to control the brightness and even color of your outdoor lights.
Since smart lights can use wireless transmissions to function, most of them can be controlled through a wireless remote or even an app on your smartphone. If energy efficiency is a concern, however, you won't need to worry as most smart light systems make use of light-emitting diode or LED bulbs that save significantly more energy than regular light bulbs.
Robot Lawn Mowers
Taking care of your lawn regularly can be a tedious process. Whether you don't have the time to maintain your lawn or can't be bothered to do so, you can have a robot lawnmower do the job instead. Compared to regular lawn mowers, they're a safer alternative to use if you have kids in the household, as they have built-in safety features which allow sensors to detect objects that might get in the way to avoid crashing into them.
Not only are they safer but they also operate more quietly and are easier to store. This way, you won't have to worry about disturbing the neighbors or needing a storage shed to store your robot lawnmower. 
Solar-Powered Grills
Grills are a great addition to any backyard. They create the perfect environment for family gatherings, make great food, and help avoid bringing in any unpleasant odors into your home. And as more people are starting to use solar energy to power their homes, energy-conscious individuals would be happy to know that solar-powered grills, or solar grills, exist.
Not only are they sustainable, but they can also do more than just grill. Many solar grills also allow you to boil and fry your meals, giving you the chance to add more variety to your dishes, and contrary to popular belief, you'll also be able to use these grills for nighttime cookouts.
Smart Irrigation Controllers
If you're looking for a more efficient way to water your plants and the rest of your lawn, you may want to consider getting a smart irrigation controller to do the job for you. Using one can save you time and money by reducing the amount of water needed to keep your plants and lawn healthy. 
Pool Alarms
Pool accidents can happen, especially at a time when you leave the area unsupervised. Having a pool alarm handy is important if you have pets and kids in the household, as it can help you protect them from wandering around your pool and accidentally falling in. If this happens, the sensors detect this activity which triggers the pool alarm. In most cases, pool owners are required by law to have pool alarms to prevent any untoward accidents.
If you're looking to get a pool alarm and live in a neighborhood where most households have kids, you may want to get an extra-loud alarm that will alert not only you but your neighbors as well.
Outdoor Speakers
Music no longer has to stay inside, as outdoor speakers allow you to play your favorite playlists anytime you want from the comfort of your backyard. Whether you want your sound system to blend in with your surroundings or have them somewhere you can see them, there are different kinds of speakers to choose from depending on your preferences like portable speakers, hidden subwoofers, and even solar-powered speakers among other things.
While we continue to spend more time at home, it's only right to make each area as efficient and as comfortable as possible. We may be used to the idea of smart homes but when it comes to our outdoor spaces, this may be a new venture for some, but with the right technology and integration, you'll enjoy your outdoor time so much more than you usually do.