Persian Rugs are The Perfect Way to Add Texture and Warmth to a Space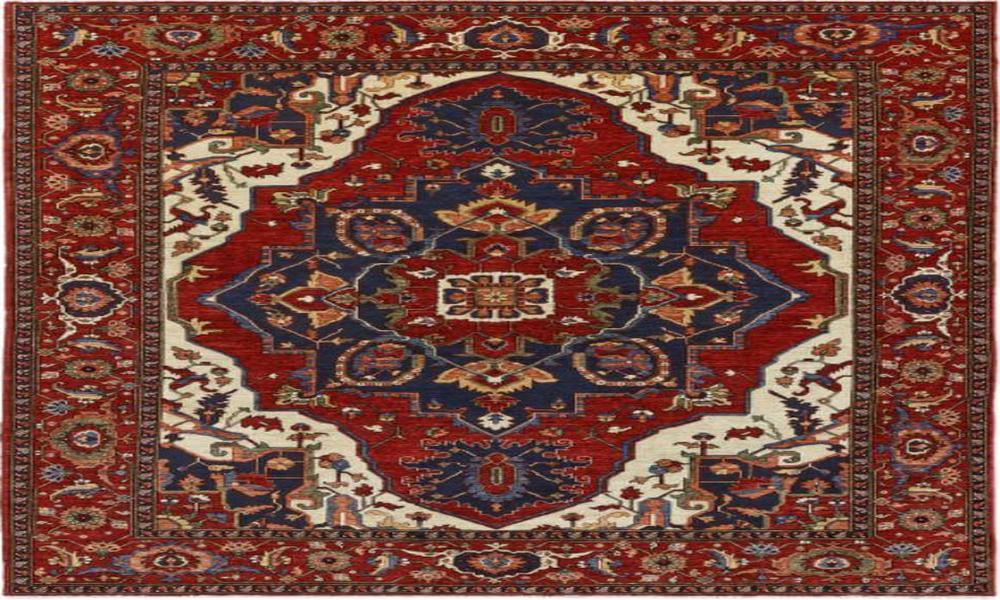 One of the primary benefits of incorporating Persian rugs into an interior design scheme is that they can add texture and warmth to a space. Persian rugs are typically made from wool or silk, which gives them a soft, luxurious feel that can make a room feel cozy and inviting. These rugs also come in a variety of textures, from plush and thick to flat and sleek, making them suitable for any design style.
Additionally, Persian rugs come in a range of colors and patterns, which can be used to enhance the overall aesthetic of a space. For example, a bold, geometric pattern can add a modern touch to a minimalist room, while a traditional floral pattern can complement a more classic design scheme. The versatility of Persian rugs means that they can be used to add texture and warmth to any room, from the bedroom to the living room to the dining room.
A Durable and Long-Lasting Investment with Persian Rugs
Another significant advantage of using Persian rugs in interior design is that they are durable and long-lasting. Persian rugs are crafted using time-honored techniques and made from high-quality materials, making them able to withstand heavy foot traffic and wear and tear. Unlike synthetic rugs that tend to wear out quickly, Persian rugs can last for generations and even increase in value over time.
When it comes to maintenance, Persian rugs are relatively easy to care for, and they can be cleaned using natural materials such as vinegar and water. Moreover, since Persian rugs are handcrafted, each one is unique and carries its own story and cultural heritage. This uniqueness makes them a valuable and timeless investment for any home.
Versatility in Design Style and Room Function of Persian Rugs
Persian rugs are incredibly versatile and can work with various design styles and room functions. They come in different sizes, from small accent pieces to room-sized rugs, which makes them suitable for any room in the home. Moreover, they can complement any design style, from contemporary to traditional, depending on the colors and patterns used.
For example, a large, bold Persian rug can be the centerpiece of a living room and complement the surrounding furniture. Alternatively, a smaller, more muted rug can be used as an accent piece in a bedroom or home office. The versatility of Persian rugs makes them an excellent option for any room in the home, and they can easily be moved around to suit changing needs.
Persian rugs are timeless pieces of art that can bring warmth, texture, and sophistication to any space. They are versatile, durable, and easy to maintain, making them a worthwhile investment for any home. With their various sizes, patterns, and colors, Persian rugs can work with any design style and the room function, and can even increase in value over time. Whether you are looking to add a bold statement piece to your living room or a subtle accent piece to your bedroom, a Persian rug is an excellent choice for interior design.