Preparing to Sell Your Home? 7 Costly Mistakes to Avoid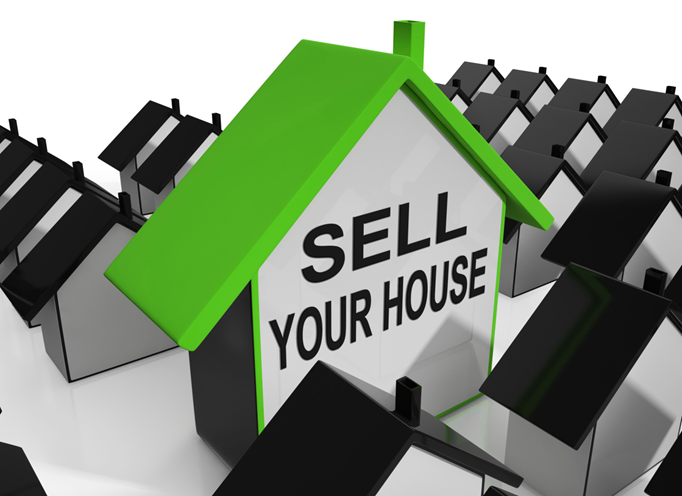 Every year, more than 5.6 million homes are sold in America. So if you are looking for a new owner for your property, you shouldn't have any difficulty!
However, selling your home doesn't automatically mean you'll get a good price for it. In fact, sellers who fail to get their homes up to scratch could lose out on a lot of money.
Because of this, preparing to sell your home before you put it on the market is vital. This ensures that your home is ready for viewings as soon as the buyers are interested.
Not sure how to prepare your home for sale? Then you're in the right place. Read on to find out seven common selling home mistakes to avoid when putting your house on the market.
1. Setting an Unrealistic Asking Price
If you are preparing to sell your home, one of the first things you will do is get it valued. The average home in America sells for around $200,000 but this can vary depending on:
Its size and amenities
The condition of the building itself
Its location
Recent sales prices of similar properties in your area
Of course, as the seller, you can set the asking price for your home so can ask for more than the estimated value. However, this isn't always a smart move.
Overpriced houses will take much longer to sell and sitting on the market for too long can put off buyers altogether.
In contrast, if you set a lower asking price then competing buyers can actually drive this up. So this can work in your favor!
2. Refusing to Negotiate
One of the top realtor tips for selling your home is to accept negotiations. Whether you are selling a home yourself or have a realtor, you need to be open to offers on your property.
If these are too far below the asking price then you can decline them. Or you can make a counter-offer and throw in a perk, such as free gardening for a year.
This can help you to close a deal without compromising too much on your price.
3. Selling During the Winter
Putting your home on the market during the winter is a terrible idea. This is the least popular time for relocating in America. So there will be fewer buyers looking at properties.
On top of this, any winter buyers know this and can use it to their advantage. This means that they are more likely to try and drive down the price of your property.
If you want to sell quickly and get a good price for your home, put it on the market in spring or summertime instead. To find out more about selling homes quickly check out this blog now.
4. Cutting Corners on Your Listing Photos
Your listing photos are the first thing that potential will buyers will see of your home, so you want them to look good. If they don't you can lose a lot of buyers at the first hurdle.
Great listings should involve plenty of photos of your home that:
Are staged to present your home well
Are well-lit
Were taken using a professional camera (or by a professional photographer)
This is an opportunity to showcase your home so make sure to photograph its best assets.
5. Hiding Major Problems With Your Home
If you want to sell your home it can be tempting to play down major issues. After all, who is going to buy a property that needs a lot of work done?
However, before closing a deal on your home, your buyer will arrange a property inspection. This will flag up any issues and can make the deal fall through completely if you haven't been honest.
Instead, you can deal with major issues by:
Repairing them before selling
Telling the buyer and offering a reduced price
Telling the buyer and offering to pay for the repairs later
This depends on how much time and money you have to put into getting your home ready to sell.
6. Not Preparing Your Home for Viewings
Once you have a few interested buyers, they will want to come and see your home. It is important that your property looks its best during this time.
Unclean and messy areas can make it a lot harder for buyers to see your home's potential. The state of your home also reflects how well you have been looking after it. So buyers may be concerned about larger issues.
When tidying your home up, remember to carry out minor repairs, such as fixing leaky faucets.
If you have the time, staging your home can help to emphasize its best features. This also makes your home feel as neutral as possible, which makes it easier for buyers to imagine living there.
7. Forgetting About Curb Appeal
Speaking of preparing your home for viewings, you need to think about the outside of your home as well as this inside. "Curb appeal" is what buyers see when they first arrive at your home and it makes a big first impression.
Fortunately, you can improve your curb appeal by:
Tidying up the pathways at the entrance of your home
Repainting your front door, siding, shutters, and window panes
Clearing leaves and litter off the curb outside your home
Making sure that your windows and curtains are clean
Refreshing any graveled areas
Putting out fresh plants near your front door
This is a great way to give the outside of your home a new lease of life without too much effort or cost!
Get Help Preparing to Sell Your Home
If you are preparing to sell your home it is important to ask for a fair price and get your home looking its best before viewings. This will ensure that you get the best possible price for it.
Are you looking for more ways to add value to your home before selling it? Then keep scrolling now for great home care tips!