Six Benefits of Having Plants In Your Office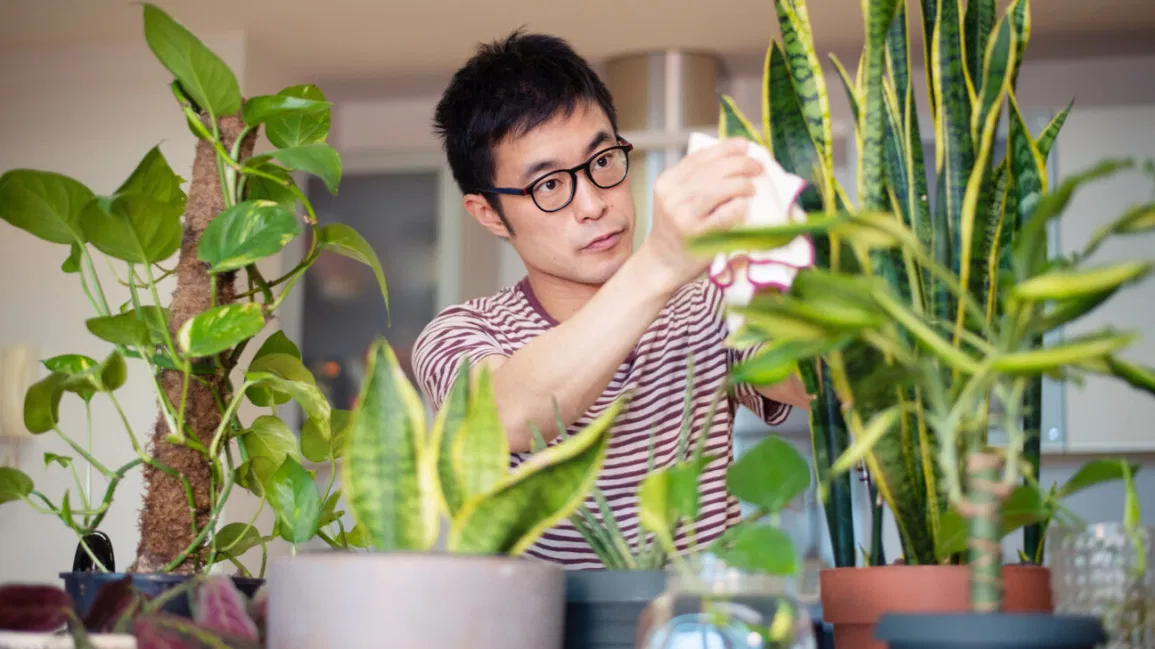 We all know plants and trees are good for the environment and health. But do you know that even indoor office plants can have several benefits? Office plants make your work area more attractive and inviting and provide several significant benefits that can improve your productivity and well-being. Here are six reasons to consider adding plants to your office space:
Improve Air Quality
According to a study by the National Aeronautics and Space Administration, indoor plants can significantly improve the air quality in your office. Plants help filter out harmful toxins and pollutants, providing clean, fresh air to breathe. They also help improve humidity levels, which can benefit your skin and respiratory system.
You should always have plants in your office. However, growing plants is not that easy. You need to have the right soil for that. Choose a fertilizer-rich soil or soil conditioner that can help in plant growth. Selecting suitable soil will ensure that your plant grows appropriately and has a longer life. You can easily find soil for your plants online. Once you are done with soil selection and planting the plant, you will also have to water and maintain it.
Boost Mood and Productivity
Research indicates that having plants in your office can boost mood and productivity. One study found that workers who had plants in their offices reported higher levels of satisfaction with their work environment than those who did not have plants. Plants have also been shown to improve air quality by reducing levels of carbon dioxide and reducing the amount of airborne dust.
A study published found that people who had plants in their offices were happier and more productive than those who didn't. The study found that plants helped reduce stress and made people feel more comfortable and relaxed. Moreover, the benefits like reduced noise and improved air quality can impact your mood and make you happier.
Reduce Noise Levels
No one likes working in a noisy office. Constant distractions can make concentrating difficult, and the continuous low-level noise can lead to headaches and other health problems over time. One simple way to reduce noise levels in your office is to add some plants.
Plants can act as sound absorbers, absorbing noise and helping to create a more peaceful environment. In addition, plants help to improve indoor air quality by filtering out pollutants and releasing oxygen. As a result, adding some greenery to your office can effectively reduce noise levels and create a more pleasant working environment.
Help You Concentrate
If you're struggling to concentrate at work, it might be time to add a bit of greenery to your desk. Studies have shown that plants can positively impact concentration and productivity, making them an essential part of any office. The presence of plants has been shown to reduce stress levels and increase feelings of well-being, both of which are important for maintaining focus.
Besides having a plant on your desk, you can also try other things like decluttering it. An organized desk can help boost concentration as your focus won't go on all the cluttered things that are spread on your desk.
Improve Your Physical Health
Numerous studies have shown that having plants in your office can improve your physical health. Plants help to purify the air, reducing the levels of harmful toxins and improving air quality. They also help to regulate humidity levels, keeping the air from becoming too dry.
As a result, office workers with plants in their workspace enjoy better physical health. Not only do they suffer from fewer colds and respiratory infections, but they also report higher levels of energy and productivity.
Enhance Your Creativity
Many people believe that having plants in their offices will help to increase their creativity. While there is no scientific evidence to support this claim, there are some reasons why plants may have this effect. Plants help purify the air, removing dust and other contaminants that can contribute to fatigue and distraction.
They also help regulate humidity levels, keeping the air moist and preventing dryness, which can lead to headaches and difficulty concentrating. In addition, plants can provide a visual focal point that can help refocus the mind when it starts to wander. Whether they boost creativity, there is no doubt that plants can improve the quality of the air in your office and make it a more pleasant place to work.
Overall, plants can have several benefits for your office. They can improve air quality, reduce noise, and make the space more pleasant to work in. They can also help to boost productivity and creativity. So if you're looking for a way to improve your office, don't forget to add some plants.