The Difference Between Airducts and Airvents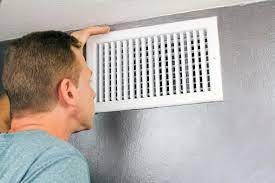 Do you know the difference between air ducts and air vents? Most people don't. And it's an important distinction to make, especially if you're trying to improve your home's airflow. Check out this post for a breakdown of the differences (and similarities) between these two types of HVAC systems. You might be surprised by what you learn!
What are air ducts?
Air ducts are an integral part of any heating, ventilation, and air conditioning (HVAC) system. Their primary purpose is to distribute conditioned air throughout a building. However, they can also be used to return air to the HVAC unit for reconditioning. 
Ducts are typically made from sheet metal, fiberglass, or a flexible material such as insulation. They come in a variety of shapes and sizes, and can be either round or rectangular in cross-section. Air ducts can be either short and straight or long and convoluted, depending on the needs of the HVAC system.
In order to function properly, air ducts must be properly sealed and insulated. If not, conditioned air can leak out of the ducts, leading to energy wastage and increased utility bills. In addition, poorly sealed and insulated ducts can allow outside air to enter the system, which can reduce the efficiency of the HVAC unit and lead to indoor air pollution. As a result, it is important to make sure that air ducts are properly sealed and insulated before they are installed.
What are air vents?
Air vents are an essential part of any building, serving a vital function in regulating air flow and preventing the build-up of excess moisture. Though often taken for granted, air vents play a critical role in maintaining a comfortable and safe indoor environment. 
Most air vents are located in the walls or ceilings, where they allow hot air to escape and cooler air to enter. In warm weather, this helps to keep the building cool, while in cold weather, it helps to prevent the build-up of condensation. 
In some cases, air vents also include a fan to help circulate the air. By regulating temperature and humidity levels, air vents help to create a healthy and comfortable indoor environment.
The Difference Between Air Ducts and Air Vents
Most people know that their homes have air ducts and air vents. But what exactly is the difference between these two things? Air ducts are the passages that bring fresh air into your home, while air vents are the openings through which this air escapes. Put simply, air ducts are the lungs of your home, while air vents are the nose.
Both air ducts and air vents play an important role in keeping your home comfortable. In the winter, warm air from your furnace is circulated through the ducts and into the various rooms of your home. This process is reversed in the summer, as cool air from your AC unit is circulated through the ducts to keep your home cool. Without these vital systems, your home would be very uncomfortable indeed!
So there you have it: the difference between air ducts and vents. Both are essential for a comfortable home, but they serve different purposes. Now that you know the difference, you can be sure to keep your home's ventilation system in top working order!
How can you improve your home's airflow?
In order to enjoy a comfortable home, good airflow is essential. There are a few things you can do to improve airflow in your home and ensure that each room is being properly ventilated. One way to improve airflow is to open the doors and windows when weather permits. 
Another way to boost airflow is to use ceiling fans, which can help circulate air throughout the room. If you have an attic, be sure to open the vents so that hot air can escape and cool air can enter. Finally, keeping your heating and cooling vents clear of debris will ensure that they are working efficiently. 
By taking these steps, you can enjoy a more comfortable home with better airflow.