Solar Solutions: Can Solar Panels Be Installed on a Metal Roof?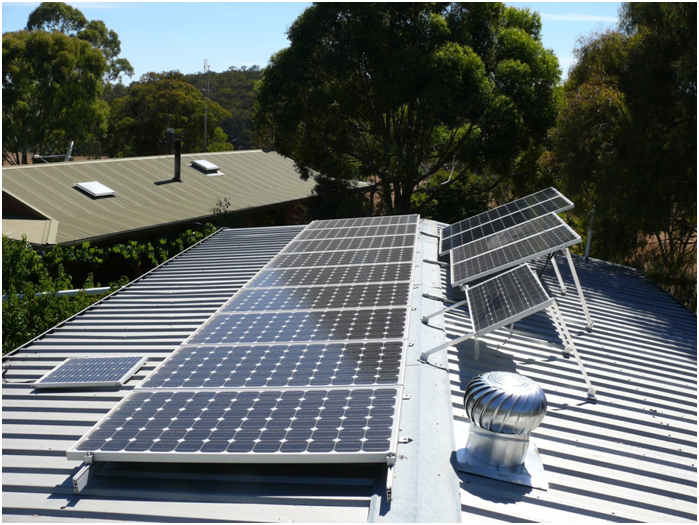 Solar power has become more of an option for homeowners as the costs go down and the incentives are very favorable. The federal and many state governments offer many solar power incentives for homeowners.
You may have heard rumors about what you can and cannot do with solar panels. Some people have asked, "Can solar panels be installed on a metal roof?"
Read on and find out how you can install solar power on your metal roof and get extra benefits for your home.
How Can Solar Panels Be Installed on a Metal Roof?
Metal roofs with standing seams make it simple to install solar panels. Installers use a u-clamp that attaches to the roof's seam and they don't have to drill into the roof itself.
Corrugated metal roofs require a different connection and require a connection to the truss of the roof. Installers drill a small hole connecting the panels but the bottoms are sealed with a rubber brushing to keep water out.
Metal roofs handle the weight of solar panels as long as the roofs were installed correctly. Your local solar panel company will come and check your roof, often for free, to see if it can handle the weight of solar panels.
What About the Lifespan of Solar Panels?
The best part of installing solar panels on a metal roof is they both have incredible longevity. Metal roofs can last on average 40-70 years. Solar panels have a lifespan of 25-30 years.
This means you won't have to uninstall and reinstall solar panels like you would have to do on a shingle roof. This can save you a lot of hassle and expense down the road.
Many homeowners have discovered the great combination of metal roofs and their own solar energy panels. You can check around and get more info about how local homeowners have benefited from solar panels in your area.
Are There Benefits of Solar Panels on a Metal Roof?
Solar panels help to provide energy to the house and connected to a metal roof, the benefits increase. Metal roofs already reflect more of the sun's rays which can help a house stay cooler in the summer.
Solar panels add a layer of shade to your metal roof which can increase the cooling benefit to your home. Plus, metal roofs and solar panels are practically maintenance-free.
Solar panels and metal roofs are both recyclable. This means they are a friendly option for the environment now and in the long term.
Your Bright Solar Future
The question, "Can solar panels be installed on a metal roof?" is a resounding yes! In fact, a metal roof could be the perfect place to put them. Plus, with the many federal and state solar power incentives, this could be a perfect time.
Check out more of our home information articles at Rep House. We want to keep you informed about the latest and best ideas for your home and home improvement projects.