8 Things to Know Before Moving to Charleston SC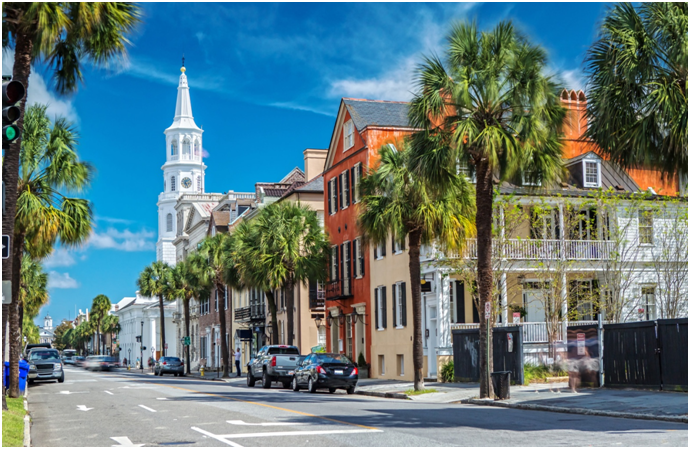 Would you love to live somewhere with a beautiful climate, excellent restaurants, and exciting water sports? Have you ever considered moving to Charleston SC?
Charleston boasts gorgeous beaches, plentiful job opportunities, and a strong local economy. Everyone from young families to retirees is drawn to the area because of its low property taxes and wonderful mix of people.
But are ready for all that's involved in moving to South Carolina?
Here are some of our favorite tips for moving to Charleston SC.
1. Dress For The Weather
If you've ever been a Northerner, you're used to a lifestyle that is mainly indoors between Thanksgiving and St. Patrick's Day. That's not true in Charleston.
Winters in the area are quite mild, with daily temperatures around 50 degrees. This means you can enjoy a stroll, bike ride, or even a trip to the beach around the holidays!
Fall and spring are lovely, which temperatures hovering around seventy degrees. Even the summers are gentle compared with the rest of the south, with the hottest days hovering at just over 100 degrees.
2. Say Hello
While folks from other cities may be used to keeping to themselves, residents of Charleston are quite friendly. When you walk down the street, be prepared to greet and even engage in a casual conversation with those you pass!
3. Know Your Neighborhoods
Of course, you'll want to know what's unique about each neighborhood before making the big move to Charleston. A qualified professional such as those at Jeff Cook Real Estate can help you find your way around.
The French Quarter, for example, is known for its art galleries, parks, and romantic architecture. Cannonborough/Elliotborough is is known for its wonderful restaurants and nautical-themed shops. Make sure you know what each neighborhood can offer, as well as its price range, before making a final decision.
4. Bring Your Appetite
Iconic dishes like Hush Puppies, She Crab Soup, and Fried Green Tomatos all thrive in Charleston. Make sure you've got a plan for walking the calories off along the city's many tree-lined streets.
5. Plan Some Road Trips
Charleston is actually less than a day's drive from other popular southern cities, including Charlotte, Savannah, and Columbia. If you'd like to check out what the rest of the region has to offer, you can take advantage of your weekends with a little travel.
6. Construction
Charleston remained a quaint historical city until around fifteen years ago, when the population began to boom. If you're moving to the area, expect to see a lot of new housing complexes being developed.
7. Get Used To Water
Charleston is a peninsula, so you'll enjoy plenty of lovely beaches and uncrowded restaurants. However, you'll also want to be wary of flood zones, especially when you've got a rainy day.
8. Mellenials Love Charleston
Get used to an increasingly young population moving into the neighborhood. A number of tech startups are moving there, drawing with them mellenials who adore the laid-back, charming way of life.
Moving To Charleston SC
If you enjoy southern charm, friendliness, and coastal activities, you'll love moving to Charleston SC.
Don't stop getting smart about you real estate and lifestyle now. For more great advice, read our blog today.