Tips to Make Small Spaces Creative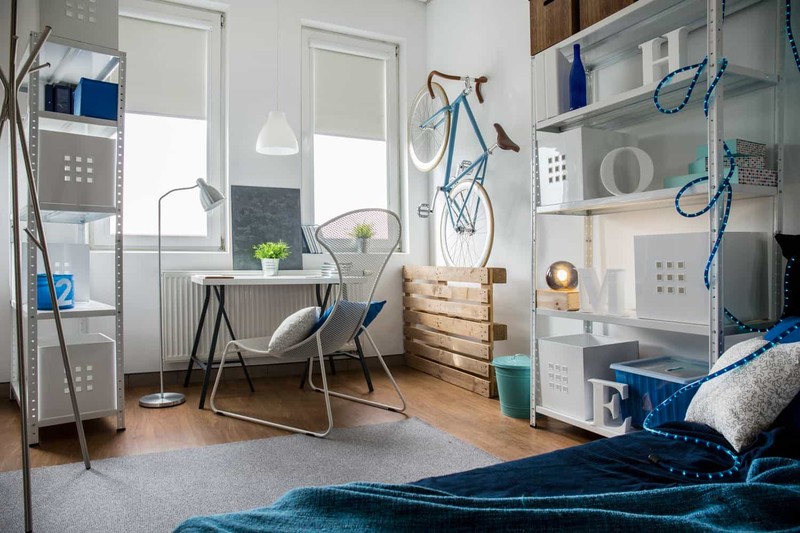 Small spaces can be a design challenge, but they also offer an opportunity for creativity and innovation. With the right approach, even the tiniest of spaces can be transformed into functional and visually appealing environments. Here, explore practical tips from the top article to make small spaces creative, helping you unlock their full potential and make the most of compact living.
Embrace Minimalism and Smart Storage Solution
In small spaces, every square inch counts. Embrace minimalism by decluttering and keeping only essential items. Adopting a minimalist mindset allows you to create a clean and uncluttered environment that visually opens up the space. Additionally, invest in smart storage solutions to maximize storage capacity. Utilize vertical space with shelves and wall-mounted organizers, utilize under-bed storage, and opt for furniture with built-in storage compartments. By minimizing clutter and maximizing storage, you can create a streamlined and organized small space.
Utilize Mirrors and Reflective Surfaces
Mirrors are an excellent tool for creating an illusion of space in small rooms. Strategically place mirrors to reflect light and visually expand the room. Mirrors can be used on walls, closet doors, or even as furniture accents. Additionally, incorporating reflective surfaces, such as glass or metallic finishes, can enhance the sense of openness and brightness. By utilizing mirrors and reflective surfaces, you can add depth and dimension to your small space, making it feel larger and more inviting.
Play with Color and Patterns
Introduce color and patterns to inject personality and visual interest into your small space. Opt for light and neutral colors as the base palette to create an airy and spacious feel. Add pops of color through accessories, such as throw pillows or artwork, to create focal points. Experiment with patterns, such as geometric prints or stripes, to add texture and visual appeal. While maintaining a cohesive color scheme is important, don't be afraid to mix and match different patterns and textures to create a vibrant and dynamic atmosphere.
Multi-functional Furniture and Flexible Layouts
Invest in multi-functional furniture pieces that serve multiple purposes. Look for items like sofa beds, folding tables, or nesting coffee tables that can adapt to different needs and activities. Additionally, be open to flexible layouts that allow for versatile use of space. Experiment with different furniture arrangements and consider using room dividers or area rugs to define separate zones within a small space. By embracing multi-functional furniture and flexible layouts, you can optimize functionality and adaptability in your small space.
Final Verdict
With the right approach, small spaces can be transformed into creative and functional environments. By embracing minimalism, utilizing mirrors and reflective surfaces, playing with color and patterns, and incorporating multi-functional furniture, you can unlock the full potential of your small space. Embrace the possibilities and let your creativity shine in compact living.