What Are the Benefits of Metal Roofs?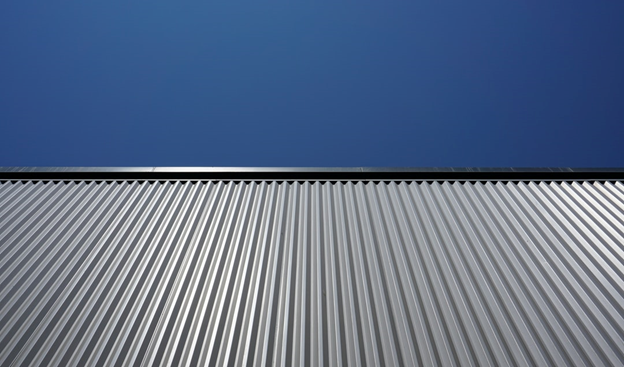 It's an exciting time in your life. You're finally building your house and you get to decide what type of roof to put up. You've seen the standard asphalt shingles your entire life, but what about other options?
You might consider having a metal roof for your home.
Not only are metal roofs more affordable than traditional materials, but their durability and longevity make them a stellar option.
Continue reading about different types of roofing and learn why metal material makes sense for your home.
Types of Roofing Materials
There are several different types of roofs available on the market today, all with their own benefits. You may be familiar with standard asphalt shingles, but with modern practices, there are many options that might make more sense to your situation when building a home.
Types of roofing include:
Membrane roofing
Wood shingles
Clay tiles
Concrete tiles
Slate shingles
Synthetic shingles
Metal shingles and standing seam metal roofing
We really love the versatility of metal roofing. In many cases, your new home will find several benefits in utilizing metal material.
Benefits of Metal Roofs
The biggest advantage of metal roofs over other roofing materials is their longevity. Where most roofs require maintenance every few years, it is common for metal roof materials to last for decades. For an investment in your new home that will last the entirety of your ownership, consider working with metal roof materials.
Metal roofs also benefit from the material's durability. Where other materials such as clay and slate are vulnerable to inclement weather, metal is relatively impenetrable. This also helps reduce maintenance costs.
While generally being a safe financial decision for your home build, metal roofs are eco-friendly. Most metal shingles and standing seams are made of recycled metal. And because they last so long, metal roofs require fewer materials over their lifespan.
Other benefits of metal roofs include:
Fire resistance
Ability to shed snow and water
Safety
Design
Homeowner Tips
When considering a metal roof, you should be mindful of your budget. While metal roofs are typically affordable, you don't want to go overboard. Choose the right metal style that fits your available funds for your roofing project.
If you're replacing a roof, consider what to do with the old materials. You may choose to tear it off and recycle it, or you might retrofit new parts into the current roof. Choose the best option for your location and budget.
You should also know who is putting your roof up. Because the roof is protecting your home from the elements, working with the right contractor is imperative. Remember to shop around for contractors to receive the best bid on your project.
More Homeowner Tips
Metal roofs offer great protection to your home, but when is it appropriate for your build?
Check out our Roofing section for more information on metal roofs and other valuable roofing knowledge.