What Types of Acrylic and How Thick it Should be and What Paper and Ink Should be Used in Acrylic Photo Printing?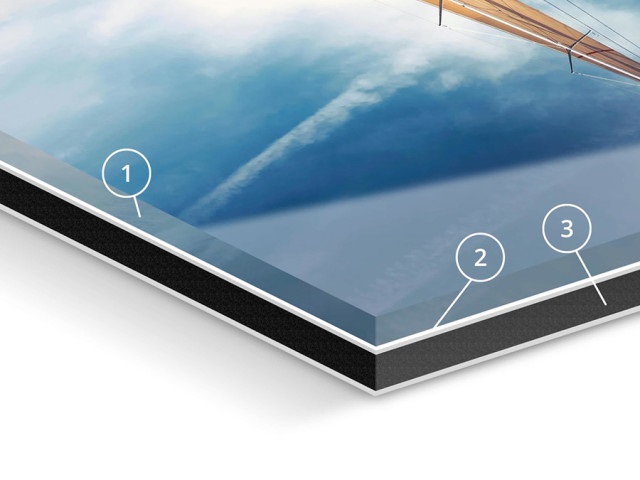 You can get varieties of acrylic in different brands and qualities in the market. The best and 100% pure acrylic is the cast acrylic which is normally used for gallery quality and perfection. The cast acrylic meets all standard guidelines for gallery-quality art. You can also find two other types of acrylics one of which is 100% non-glare acrylic and another anti-glare acrylic. However, it has been over the period seen that 100% non-glare acrylic sometimes adds colour cast and diminishes vibrancy. Get in touch with Big Acrylic to ensure the best and 100% cast acrylic for your photo printing.
The popular and most preferred acrylic brand in the contemporary market is the TrueLife acrylic which reduces glare up to 25% and has the characteristics of protection from UV and scratch resistance along with anti-static quality to reduce dust.
As far as thickness of acrylic is considered most companies offer the acrylic thickness of 1/8" and 1/4″ or both. The 1/8" thickness of acrylic is considered giving a look of enhanced vibrancy but is expensive whereas the 1/4″ variety can have typical gallery configuration. The thickness of 1/4″ acrylic when polished will have more of a 3D edge both in routed edge recommended polish as well as diamond polish. You can also find 1/2″ acrylic but they are less common. The best acrylic is the 1" thickness acrylic for a standalone art piece.
Acrylic photo print companies commonly use either C prints or inkjet prints for acrylic photo printing. The companies who print through C prints use traditional chemicals and emulate the process of darkroom further using lasers or LEDs. On the other hand, the companies who do their photo printing through inkjet use pigment or dye-based ink in their inkjet printer.
The inject photo print technology has over the period improved rapidly and are very popularly used by most acrylic photo print companies because many believe that the inkjet technology surpasses the C print in terms of quality especially due to the fact that the C print process is significantly toxic. The best may be the pigment-based inkjet print that ensures durability and accuracy.
The metallic paper and the satin/lustre papers are the best and popular papers to use in acrylic photo prints. Among both, the metallic paper gives a better outcome in terms of providing depth and more pop to your acrylic print.