Will It Fit? Packing Tips For Storage Units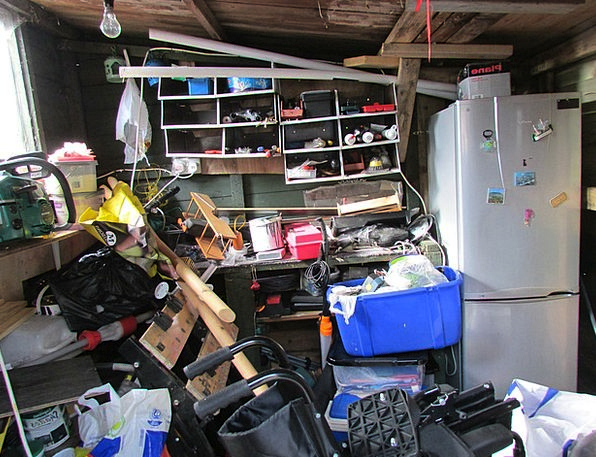 We've all done it. You plan to store something or transport it somewhere, and then it turns out it doesn't fit. There isn't enough space for it where you wanted to store it, or you can't even get it through the doorway or into your car. Before you choose a storage unit or decide whether to take some items to your unit for storage, you need to check that anything you want to store is going to fit. Sometimes, there's no chance of fitting something in. However, much of the time, it's a question of packing your items in the right way.
Use Uniform Boxes
When you use boxes that are the same size and shape, they are easier to stack together. You will be able to use as much space as possible and avoid having dead space that's not large enough to store anything else. Before you start loading anything into your storage unit, put smaller items into strong boxes so that you can make the most of the vertical space you have available.
Disassemble When Possible
Some items can be taken apart, and it often makes a lot of sense to do so. If you can take the legs off a table, for example, you can then store the legs and tabletop separately. When it's possible to disassemble something and makes sense to do so, you should do it before storing.
Store Sofas, Mattresses and Chairs Smartly
Large pieces of furniture can be difficult to store, but the right tricks can help you. Putting sofas and mattresses on their ends means you can use the vertical space, while leaving more of the floorspace free for other things. Chairs can be stacked on top of each other, seat to seat, particularly if they are designed to be stacked easily.
Fill Your Storage
When you're storing a wardrobe, chest or drawers or other storage, don't leave them empty. To make the most of the space that you have available, store some more items inside your storage furniture. You might be able to stack some boxes inside a wardrobe or get some smaller items inside other storage. When you choose your storage in Chiswick take this into account to make it easier to choose the right size unit.
Store Bulky Items First
It's a good idea to get heavy and larger items into your storage unit first. It will help you to see how much space you have left, and ensure that smaller items aren't in danger of being crushed by your bulky items.
Keep Access to Essential Items
When you're packing things to store in your storage unit, it's a good idea to put aside anything that you might want to access more frequently. You don't want to have to move lots of things out of the way or try to climb over anything to get to what you want. You can put these items somewhere more accessible for when you need them.
It's always a good idea to measure boxes and other items before taking them to your storage unit if you want to check that they will fit.