Window Shades vs. Blinds: Which Is the Better?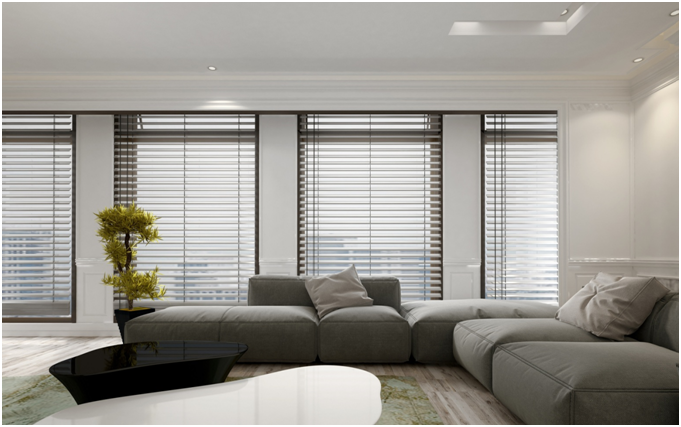 Installing window shades or blinds is a great way to block excess light and provide you with additional privacy. If you're thinking about updating the window treatments in your home, how do you know which one is better for you? You can always ask for Window Shade Showroom Demonstration lynnwood wa
Window Shades vs Blinds: Privacy and Light
You may think that window shades and blinds are the same, but they're actually different in many ways. Blinds use slats that can be tilted and opened and closed to give you adjustable control over the amount of light coming into a room.
Shades are made of a solid piece of fabric or other material, so they can't be adjusted. Window shades can only be opened or closed completely, however, you can adjust the height to suit your needs.
If you want better control over light, choose vertical blinds for a front or back glass door, and horizontal blinds for windows. Shades are usually better at blocking the light, but you can find them made of a sheer fabric if you prefer a little bit more light coming into the room.
Cleaning and Durability
When it comes to cleaning, what are the differences in window shades vs. blinds? Blinds are made up of several slats that can attract dust in between, which means they're a bit tougher to keep clean.
Window shades can easily be vacuumed clean, and some are made of machine-washable fabrics for even easier care. As for durability, it really depends on what your blinds or shades are made of.
Aluminum, wood, or PVC blinds can last for years as long as you take good care of them. Fabric shades may break down or become worn out over time, especially if they're located in high-traffic areas of the home.
Style
You can add beauty and style to your home with colorful window blinds or shades. Choose a set of blinds or shades that feature a solid color that coordinates with your furniture, flooring, and decor.
Of course, you can always go with the traditional set of white window blinds if you prefer something more versatile. As for fabric window shades, look for something made from a beautifully textured fabric to add aesthetic appeal to a room.
Stained wood blinds offer you the chance to create something that coordinates with your home interior. Patterned fabric shades are another great option if you want to add some visual interest.
Pick Your Window Treatment
When it comes to window shades vs. blinds, it all boils down to your personal preference and style. Choose the window treatment that will be the easiest to clean and one that adds beauty and value to your home.
For more great articles about all things home, green living, and more, visit our website today!