5 Common Carpet Cleaning Mistakes and How to Avoid Them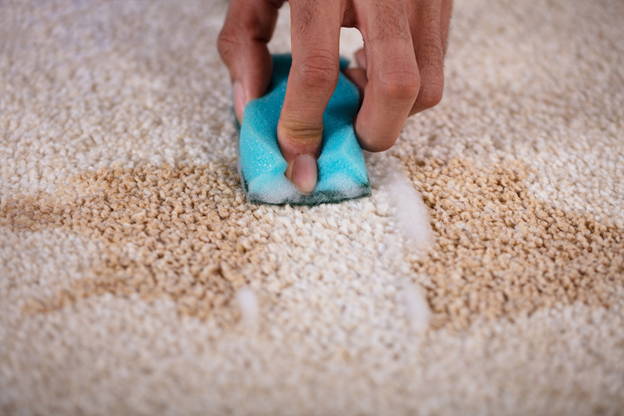 Did you know that the average carpet will last between 5 to 15 years? However, with proper care, higher-quality carpets can last up to 20 years or more!
If you look at your carpet and notice wear patterns or stains, it's time to clean your carpet. But, you'll want to make sure that you're cleaning it properly and avoiding common carpet cleaning mistakes.
This post will walk you through the most common mistakes and give you tips on how to avoid them! Put down the shampooer and read on!
1. Not Vacuuming Regularly 
One way to prevent dirty carpets and extend your time in between deep cleans is to vacuum regularly. It can be hard to find time to tidy your rooms and vacuum. This is where house cleaning services can benefit you.
A professional service uses proper carpet cleaning methods for vacuuming and removing carpet stains. This tides you over until the next session of deep cleaning your carpets.
2. Waiting Too Long Between Deep Cleans
With that said, you shouldn't try to push too long in between deep cleaning sessions. Even if you vacuum regularly, you should have your carpets professionally cleaned every 1 year to 18 months. In addition to extending the life of your carpets, professional cleaning promotes better air quality and reduces allergies and illness.
3. Using the Wrong Carpet Cleaning Products
When removing oil, dirt, or mud on carpets, one of the most common mistakes is using harsh chemicals. While the harsh cleaning solutions may remove the stains, the carpet fibers themselves may suffer.
It is better to start with the mildest cleaner that may work and work your way up to stronger cleaners if necessary. Always do a cleaner check on a small, inconspicuous portion of carpet before spreading your cleaner around the whole area.
4. Over-Shampooing
Once you've chosen the right cleaner, it's important to use the right amount of it. A common folly of DIY carpet cleaning is using too much shampoo and/or not rinsing it out well enough. If the shampoo residue builds up, it actually begins to trap dirt in the carpet.
5. Over-Wetting
In your quest to rinse all of the shampoo out, you should be wary of over wetting the carpet. Over-wetting occurs when excess water soaks into the carpet and does not get sucked out as part of the treatment. If your carpet gets too soggy, it can discolor or even shrink.
Shrunken carpet can appear warped and tear up from the floor. When the carpet is soaked it becomes more susceptible to mold growth. Work to extract as much water as possible and set up fans/open the windows to improve ventilation.
Avoid These Common Carpet Cleaning Mistakes 
With this knowledge in your pocket, you can avoid common carpet cleaning mistakes! Give your carpet the care it deserves and it will serve you and your family for years to come!
Scroll through the rest of our blog today for more great home care and real estate tips!