Shower Doors: How to Pick the Right Style for Your Bathroom Remodel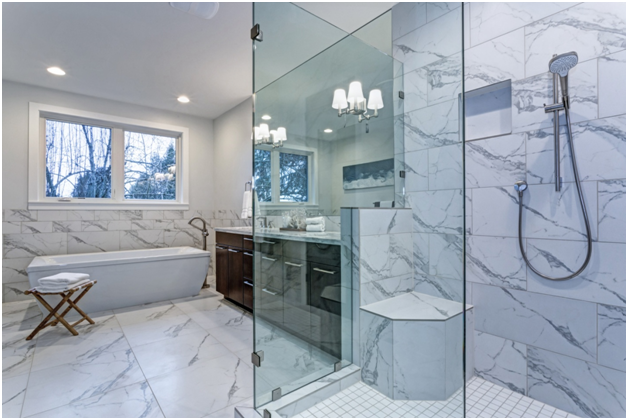 You are finally ready to take that step and start your dream bathroom remodel but the question is: where do I begin? There is so much potential in that little room and you want to maximize and utilize every inch.
One of the best features to start with is the shower doors. They can be the main feature of the room or just a subtle accent.
There are three main types of shower doors that will bring your bathroom to the next level. Keep reading to learn about picking the best shower door for your style.
Framed Shower Doors
When you think of modern shower doors this is probably what you think of. These are the glass shower doors you would see in the fancier hotels around the world as well as those homes with a more industrial look.
Framed shower doors have either a thick or thin piece of metal surrounding the glass. These metals are usually picked out to contrast the clear glass they are framing. They will give your bathroom more of the classic look that has stayed popular over the last decade.
Semi-Framed Shower Doors
This type of shower door is not as popular as the other two on this list because they fall right in the middle. Often semi-framed shower doors have a frame just on the bottom for those who are worried about their shower leaking.
A semi-framed shower door can make your shower look like a piece of art. With frosted glass doors and a small frame around the edge, your shower will be more of a stand-out piece in your bathroom.
Frameless Shower Doors
The frameless shower door trend is becoming widely popular because of the simplicity of the look. There is no frame that distracts from the clear glass. In addition, you will have to look hard to see any hardware.
Your shower door will look like just a pristine panel of glass. These doors are perfect if you are looking for a minimalist design in your bathroom. When looking to install a frameless shower door you need to make sure you get a quality piece of glass that will glide easily as well as be durable.
Frameless shower doors can be a hard concept to imagine because of the lack of hardware. If you want some examples, check out https://www.mycustomshowerdoors.com/products/glass-shower-doors-enclosures/frameless/ for some beautiful pictures!
Ready to Start Renovating?
While every home is different, you can do so much with a small room like the bathroom. Before starting renovations and picking out those important features is to make sure your bathroom is set up in a way that will support those features. For example, not every bathroom is set up to have a frameless shower door but can have a semi-frameless one.
You want your bathroom to look the best and be the most practical! For more renovation tips make sure to check out more on our website.