5 Common Swimming Pool Design Mistakes to Avoid for Homeowners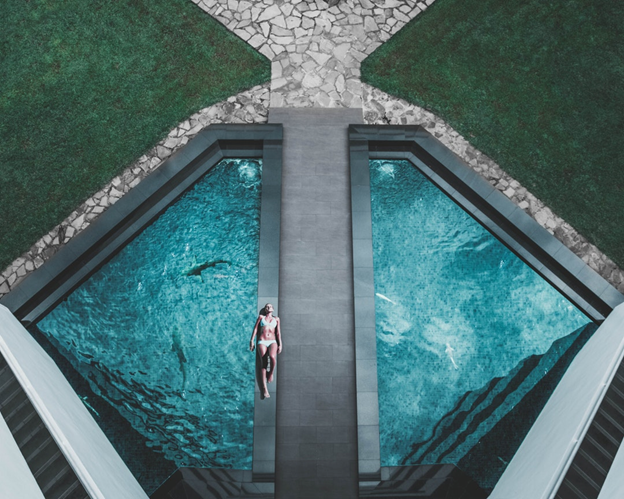 Are you considering adding a swimming pool to your home this summer?
Homeowners often make the mistake of assuming that any pool will do, but that's not the case. There are many factors to consider when choosing a pool, such as size, shape, depth, and location.
If you don't take these factors into account, you could end up with a pool that doesn't fit your needs or one that's dangerous.
To help you avoid making a costly mistake, we've compiled a list of the most common swimming pool design mistakes.
Bad Location
The location of your pool is important for both practical and aesthetic reasons. Make sure to choose a spot that is level, has good drainage, and is away from trees and other potential hazards.
If you have a sloped backyard, it's best to pick a spot at the bottom of the slope. This will make it easier to install the pool and it will be less likely to leak.
Wrong Pool Size
Not accounting for the size of the pool about the size of your yard can lead to your pool taking up too much space and leaving you with little room for other activities or landscaping.
Also, a pool that's too small won't be able to accommodate all of your guests, and a pool that's too big will be more expensive to build and maintain.
The best way to avoid this mistake is to determine how many people you anticipate using the pool regularly and then gather pool design ideas accordingly.
Not Accounting For Maintenance
A pool is a major investment and requires regular cleaning and upkeep to keep it looking its best. Without proper maintenance, your pool will quickly become dirty and unsafe to swim in.
One thing you can do to make sure your pool is easy to maintain is to choose a design that is simple and easy to clean, just like fiberglass pools.
Poor Lighting
A pool without good lighting can appear dark and unwelcoming, making it less enjoyable to use. Additionally, poorly lit pools can be dangerous, as it can be difficult to see potential hazards.
Adequate lighting can improve safety, create a more inviting atmosphere, and extend the usable hours of your pool. Be sure to install proper lighting around your pool so that you can enjoy it day or night.
Lack of Swimming Pool Features
Your swimming pool should have features that make it enjoyable for everyone.
Having a diving board or a slide makes it appealing for those who want a little more excitement. It should also have a shallow end for small children and a deep end for adults.
Adding features such as stairs, benches, and umbrellas will make your pool the perfect place to relax and have fun.
Avoid Swimming Pool Design Mistakes
There are many common swimming pool design mistakes that homeowners can avoid with a little bit of knowledge and research.
By taking the time to plan and consult with a professional, you can have a pool that you and your family will enjoy for years to come.
Need any ideas for other projects around your home? Check out the rest of our blog for more helpful articles.