Vinyl Flooring vs Hardwood: What Are the Differences?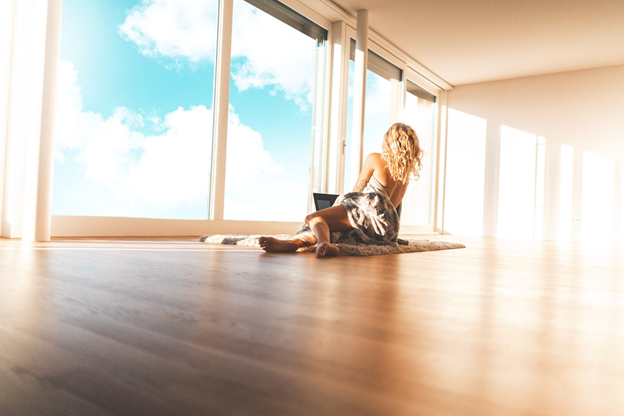 In 2020, luxury vinyl tiles accounted for 38% of the $38.7 billion resilient flooring market. These floors offer superior durability and stability when compared to their peers.
Can they compare with more traditional flooring options, like hardwood, though?.
Are you currently contemplating the benefits of vinyl flooring vs hardwood flooring? Keep reading for a summary of each one in this concise hardwood and vinyl flooring guide.
What Is Hardwood Flooring?
Hardwood flooring is a natural product made up of lumber planks. It varies in price according to the type of wood you choose.
Mahogany and teak are the most expensive types, but you can also find attractive cheaper options like cedarwood and even sustainable bamboo flooring.
What Is Vinyl Flooring?
Vinyl is a synthetic product comprising petroleum and other chemicals. Vinyl flooring consists of sheets of vinyl and plywood cut into planks and tiles. You can buy these types of flooring to mimic the most popular surfaces like hardwood, tile, and stone.
Pros and Cons of Vinyl Flooring vs Hardwood
Hardwood floors are the most expensive types of flooring, but they can last up to 100 years. You'll need to refinish them around every ten years to keep them in good shape.
These floors are susceptible to water damage, scratches, and dents and are noisy underfoot.
You need to work with an experienced installer if you opt for this type of floor, like Just Hardwood Floors, PTL Hardwood Floors, or A&P Painting and Flooring. Professional installation adds even more to the cost of these floors.
Despite these drawbacks, hardwood floors remain one of the most popular choices among those who can afford them. Hardwood flooring benefits include high aesthetics, warmth underfoot, and unique patterns.
Due to this, hardwood floors can add considerable value and desirability to your home if you decide to sell it.
How Do Vinyl Planks Measure Up?
Vinyl planks are a top choice for homeowners who enjoy the look of hardwood floors without the high price. You can install these planks yourself, although it's not a task for the amateur DIY enthusiast.
Most vinyl planks comprise six layers. These are:
Base layer
Fiberglass layer for stability
Cushion layer to add comfort underfoot
Wood-look pattern layer
Wear layer for durability
Top layer for appearance
They're an exceptionally durable type of floor that can resist scratches and scuffs. Most types of vinyl flooring offer a degree of water resistance, and the best quality luxury vinyl tile may even stand up to a bathroom installation.
You don't need to refinish your vinyl planks, and it's easy to clean them with a vacuum, broom, and damp mop.
It's a Matter of Style
When deciding on vinyl flooring vs hardwood options, you must keep the overall style of your home in mind. Although you can barely tell the difference, hardwood has a classic feel, while vinyl tile suggests a more modern aesthetic.
Are you looking for another way to add elegance and style to your home? We have all the best home improvement ideas!
Keep browsing our blog for the best inspiration.