6 Questions to Ask Before Hiring a Flooring Contractor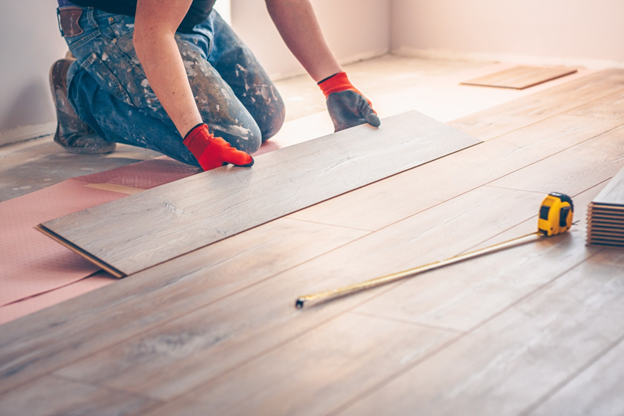 Summer is a great time for home improvement projects.
In fact, this is the best season for renovations because the weather is ideal for working inside or outside your house. This is especially true when installing new floors.
A floor remodel can be a complicated process. That's why it's so important to hire the best professional flooring company in your area. But how can you know which flooring company is the best? This article can help.
Here we take a look at how to choose the perfect flooring contractor for your project. Keep reading to learn more.
How Much Experience Do You Have?
Let's start by discussing the importance of hiring an experienced contractor. This doesn't mean that contractors who are new to the industry aren't qualified to do the work or won't provide a quality product, but you'd be wise to always choose a company that can show you a long list of satisfied customers.
Do You Offer a Warranty?
A reputable flooring company will always offer a warranty for their workmanship. Be sure to ask about their warranty before signing the contract or allowing them to start work in your home.
How Do You Contain Dust?
Make no mistake, installing wood floors can be a dusty business. That's why it's so important to ask a contractor about their method of containing dust before they begin the installation process.
Here is a link to a skilled floor remodel company in Melbourne.
Are You Licensed In My Area?
Never hire a company for your floor remodel that isn't licensed to perform work in the community where you live. Keep in mind that flooring contractors must be licensed in every city where they conduct business.
It's also important to make sure they are a member of the NWFA. The National Wood Flooring Association offers a variety of certifications that are an essential part of the flooring industry. Being a member of this organization shows that a flooring company takes its work seriously.
Are You Insured?
It's never a good idea to allow a contractor to perform work in your home unless they are insured. At the very least, they should have workers comp insurance in case any of their employees get hurt on the job during the installation of your new floors.
How Long Will the Job Take?
You should also ask for an estimate on how long they expect the installation process to last. This will help you plan your schedule to accommodate for the inconvenience.
Tips for Hiring the Best Flooring Contractor
Renovating your home can be an exciting yet stressful experience. That's why you need to hire the best people for the job. Fortunately, this guide to hiring an experienced flooring contractor will make the process go as smoothly as possible.
This blog is a great resource for readers looking for content that will benefit their lives. Please continue exploring to discover more content filled with useful tips and advice for every member of the family.