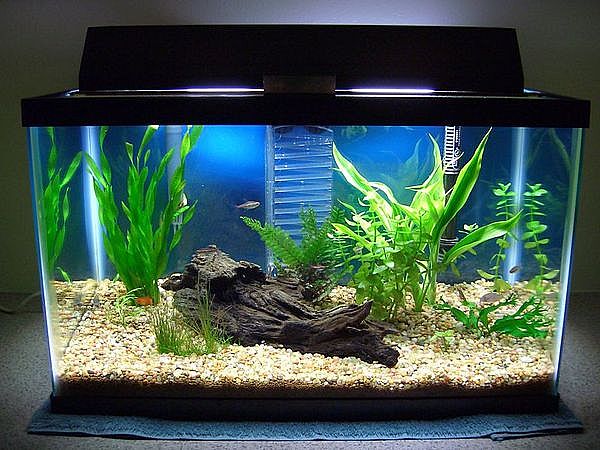 It is critical to continue to check the container if there are any leaks because if the fish tank is compromised it can be a big problem for your fish.
Test the tank by taking some paper towels and then running them through the aquarium's seams. If there is any water that drips through the seams, it will soak the paper towels. 
If there is any moisture, your tank will need to be repaired. When resealing, search for a sealant that is compatible with both freshwater and saltwater and can withstand water pressure. 
Also, choose an adhesive that has a non-toxic formula for your aquarium's safety. Do not endanger your fish inside the fish tank by allowing them to be exposed to dangerous sealants. For more info and guide for your fish tank repair, visit Get Wet Ponds today.
Why Should An Aquarium Sealant Be Used?
When there is high water pressure and there are damaged seals, the surfaces can flood very quickly. In these situations, it is critical to have a fish tank sealant to do repairs with when you have water seeping through your aquarium's seams. 
It is a simple process to reseal. However, it is critical to choose a sealant that is aquarium-safe (safe for fish as well as other creatures). 
This solution can also really be a lifesaver since it can fix both minor and significant leaking problems. It provides the inhabitant with safety, for both plants and fish, and helps to protect them against stress and injuries. 
Note that when a formula like an aquarium safe silicone is applied it can last for many years. It is ideal to use on fish tanks since it can withstand being immersed in water, and is also resistant to seawater and salt mist. Keep in mind that if the glass on your aquarium is cracked or you have a large that you will need to either contact a professional or find a stronger sealant. 
Remove Your Fish From The Tank 
Many responsibilities come with fish tank ownership. Along with caring for your fish and other types of wildlife, your tank needs to be kept in good condition as well. Reseal the tank if it has any leaks. 
However, before you start the repair process, make sure you take the fish out first and put them somewhere safe. Do not put their lives at risk by working with silicone sealant while your fish are inside the tank. 
Clean The Tank 
Before starting the resealing process, make sure you clean the task first. To thoroughly clean it, use a sponge and glass cleaner. 
To avoid making a mess, paper towels can also be used. Grime should be removed from the glass surface so that it is smooth. Sealant or glue does not work very well on a dirty and dusty surface. 
Remove Old Sealant 
Once you have cleaned the fish tank, remove any existing sealant. A razor or utility knife can be used to cut through the silicone. Escape the glass sides when using these tools. 
After eliminating the old gel on part of the tank, go onto another section until the surface is completely sealant-free.
Add Sealant 
After putting on mask tape, apply about a 1/4-inch bead of aquarium sealant on your tank's glass joint. Go into the interior of your tank and use the solution to fill in all of the gaps. 
Make sure to separate all of the glass walls with a bead of silicone to prevent bubbles from getting trapped inside the seal. 
Make sure you apply an inner sealant bead to reinforce durability and strength. 
Summary 
A fish tank is a great way to enhance your home's decor and provide you with numerous benefits. However, just one spill from a leaky aquarium could completely threaten this impression. 
That is why it is critical to follow the guidelines for sealing up any leaks right away before it causes permanent damage.