Here's How To Design Spaces Around Neutral Colored Womb Chair Replica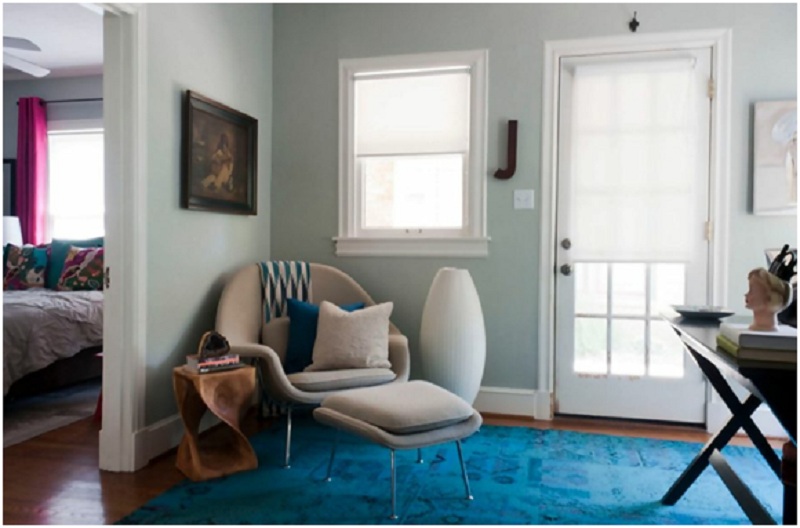 The beauty of a womb chair replica  is that you can easily build-up an entire space around them. However, there's just an inherent elegance and sophistication in the finish of a neutral womb chair that makes it a beloved home décor accessory.  If you're as captivated by the natural look of a neutral colored womb chair replica as we are, then here are 6 ways that you can design spaces around it:
Cool blues
Finding your ideal high-contrast surrounding color is an absolute must when sprucing up an entire ambiance around your womb chair replica. Just like the corner in this image, you can use cool cerulean blues to create a vibrant base so that the neutral upholstery of the chair stands out in contrast. You can add small décor and accent accessories such as cushions, end tables, and vases to make the set-up visually appealing.
Natural browns
If you love natural textures – especially wood – then you'll have a lot of fun designing an ambiance around your neutral colored womb chair replica. You can be inspired by the bedroom in this image, where the wooden ceiling, furniture, and brown colored area rug set the contrast high for the ivory upholstery of the chair! It's a great technique that anyone can use in their homes.
Darkly decadent
Did you know? You can use the reverse of high contrast while emulating neutral colors and accent pieces in a darkly designed interior design. For example, if your surrounds are finished in rich evergreens, decadent navy blues, and bold burgundies, having a white or beige upholstered womb chair replica in the mix can actually add gorgeous contrast to the space. This image features the perfect example of such a theme!
Serene whites
Whether you want to go the way of shabby chic, understated vintage eclectic, bohemian, or Scandinavian on your interior design spectrum, a neutral colored womb chair replica will always remain your constant. The small sitting alcove featured in this image is an amazing example of how you can make a neutral-on-neutral theme feel as interesting as possible. All you need is an eye for detail and placement!
Bold metals
Do you know what always works with both light and dark colored furniture? Metal accents! Especially gold metal accents! Their shiny surfaces emulate glamour into whatever they're paired with. Therefore, you can match your neutral colored womb chair replica with something that has a bold metal accented presence – just like the stool featured in this image. It whips away the monotony of the simple color scheme and makes the space feel totally bold despite its understated scheme.
Classic black-and-white's
An amazing way to design a whole room around your neutral colored womb chair replica is by decorating in classic black-and-whites. The great part is that there are zero limitations on what can be white and what can be black. If you want to be bold, go for a black background and if you want the space to be airy, go for breezy white surroundings with black accenting. You can take inspiration from the set-up featured in this image.
Womb chair replicas upholstered in neutral colored upholsteries are some of the most tasteful pieces of furniture you'll ever come across, and we hope that these ideas help you create the perfect ambiance with your own.