House-hunting: Questions to Ask Before Buying a Family Home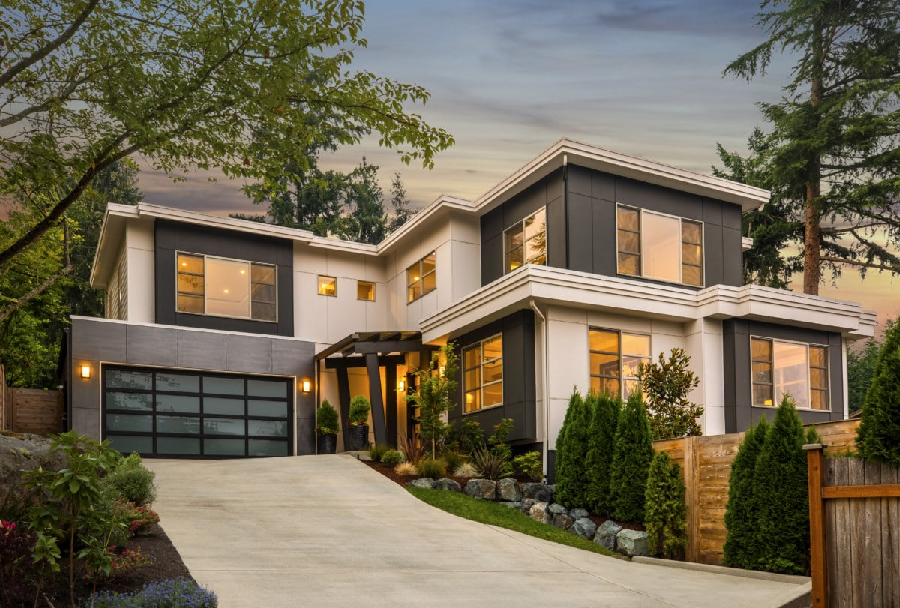 House-hunting with a family in mind comes with many things to consider. Among the deeper factors to discuss, like the costs of moving and other necessary expenses, more subjective things have to be thought about, like the emotional impact of moving and what your family members need specifically. The perfect home does not only have the right amount of space; you'll have to consider what's around it, too. Before focusing on your home interior, take a gander at what goes on outside and around it as well.
Check out for Luksusowe domy na sprzedaż Warszawa online.
What's the commute like?
If you're planning to live away from the city, think about how long it takes to travel back and forth. A long commute can affect your energy levels and make it difficult to bond further with your children at the end of the day if you're working in the city. Ask your real estate agent what the commute is like, how long it takes to drive by car, or how public transportation goes if a car is out of the equation.
You also need to ask these questions in case there isn't a school in your chosen area. Accounting for the travel time will also help you figure out the time to get the kids ready for school. In some cases, the time it takes to arrive home from the city can create a domino effect on your family's routine.
How safe is the area?
The community will also determine a good home. The surrounding area has to be safe for both you and your loved ones, so you should find residential property for sale in a community with good security. A hallmark of safety is the presence of other families and a sense of comfort around one another. On your tour around a community, ask yourself if you will feel safe jogging around the block alone. If you have doubts, it might not be the best for your kids.
Ask about the community's security situation. Are there often break-ins? Ask around, and do your own research. Your family's safety and comfort should be a top priority. A beautiful home isn't worth it if you keep glancing back on a leisurely walk.
Is the community healthy?
A healthy community in the context of house-hunting means that there are green spaces and that homeowners and local businesses openly support each other for the greater good of everyone involved. It also means that local authorities check on the residents. Choosing a house in a healthy community will also help you decide on schools and recreational activities your family can engage in. A home in this kind of community is going to be good for both parents and kids alike.
Another sign of a healthy community is general cleanliness. There are bins for recycling, and people are responsible for public areas like it's second nature. Lakes and streams are free of floating trash, and the air is clear. Cleanliness is a good indicator of how well people think of others in a community, so going for a house somewhere like this is a good move.
Will my family enjoy the surrounding area?
By surrounding areas, we mean public recreational spots. For families with young kids, a house near a park with a playground or a soccer field will be great. A lakefront house is also nice as this will give your loved ones a chance to go kayaking and swimming.
For families with pets, buying a home that's close to wide-open spaces can be ideal. Taking an excitable dog for a walk on the busy streets is a big risk, so go for quiet spaces where your pet can romp around without getting into trouble. If you have other kinds of pets that can easily be startled by loud noises, a house in a quieter community will be better.
What kind of space does my family need right now?
Assess how big your family is, and ask yourself how much bigger you plan to make it. The needs of a young couple and their one cat will greatly differ from a family of five, so consider that some foresight will be needed. Check for houses that have enough rooms for kids or a home office in case you'll need a space for that. When thinking of living space, planning for the future is vital, especially when you want everyone at home to live as comfortably as possible.
Sticking to your priorities is important when you go in search of a family house. If you take these questions into careful consideration, you can delve into homeownership and build the perfect home for your family.
Meta title:What to Ask Yourself Before Buying a Family Home
meta desc: Looking for a new home is a whole new ball game when you're thinking of your family. Whether you already have kids, are still expecting, or currently have a fur-baby, here are five important questions to ask while house-hunting.