What Are the Construction Benefits of Horizontal Directional Drilling?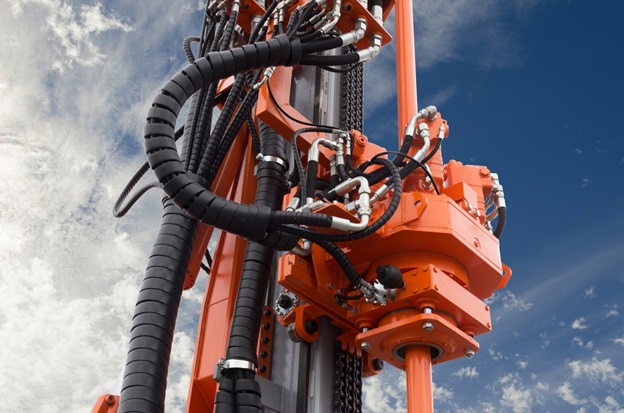 Projections show that the horizontal directional drilling market will reach a value of $14.86 billion by 2028.
Within the construction industry, there are many different types of drilling. Each type has advantages and disadvantages, making them suited for different purposes.
Horizontal directional drilling is a modern method that is growing in popularity – but what advantages does it offer? Keep reading to find out.
What Is Horizontal Directional Drilling?
HDD (horizontal directional drilling) involves creating a hole in one area, then drilling horizontally through the ground, and emerging at another point.
This is usually done to place pipelines underground between these two points without the need for trenching.
The Benefits of Horizontal Directional Drilling
HDD has grown in use due to the benefits it offers. Some of these make it the only suitable technique in certain situations.
Durability
The materials used for HDD have long lifespans and can be accurately placed to prevent any damage. With exposed pipes, the lifespan can drop significantly, but HDD places all pipelines below ground, ensuring they'll last longer.
Speed
As there's no need for trenching, a drilling company can use HDD to install pipelines quickly and efficiently. This causes less dirt displacement, which means less time is needed to rebury and dispose of excess dirt.
Cost
A construction firm can save costs on manpower as it requires fewer operators. It also requires less equipment. Other methods may need backhoes and other heavy machinery to complete the job, but an HDD is possible without these.
Less Disruption
One of the main advantages of HDD is that it allows for underground drilling that has very little impact on the surface. Aside from where the drill enters and exits the ground, there is very little interference elsewhere.
The drill can go directly underneath rivers, bridges, buildings, roads, and any other structures without disturbing them. With trenching all of these would need to be demolished or torn up, using up a lot more time and money.
Flexibility
With HDD pipes can be laid almost anywhere. Operators can control the drill from the surface with the aid of a monitor.
DigiTrak offers full color, touchscreen monitors for improved performance and usability. These monitors can easily be powered with a DC cord from PilotTrack – visit their site to discover more.
Little Soil Contamination
Trenching brings soil to the surface, which can lead to contamination. HDD just pushes soil to the side, which keeps contamination to a minimum. On top of this, the pipe connections are built to last, so there's very little risk of soil permeating the pipes.
Fewer Permit Issues
As it causes far less disturbance, creates less debris, and doesn't involve blocking off traffic, HDD also requires fewer permits. This means that drilling companies can get quick approval and start working sooner.
Should You Use Horizontal Directional Drilling
It all depends on the nature of your project, as sometimes other methods will suffice. If you need to lay a pipeline under any existing structures or objects, then horizontal directional drilling is often the best choice.
For more construction-related articles check out some of our other blog posts.