What Sections of Arlington are the Best to Move To?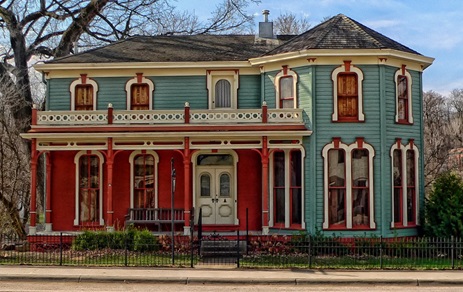 Many people know Arlington, Virginia, as a historic area full of important monuments. Although Arlington is an absolute blast to visit, it also is a great place to live in. Arlington has several amazing neighborhoods, each with its own unique features and positives. So if you're planning on purchasing Arlington real estate and moving into the area, what neighborhoods should you look into first? Here are the sections of Arlington that are the best to move to.
Arlington Ridge
One of the first sections you'll likely hear about in the area is Arlington Ridge. Arlington Ridge is known for being extremely quiet and peaceful, making it the perfect neighborhood that wants a calm location. In addition, the area is located in some of the region's best school districts, making it one of the best areas for raising kids. Although Arlington Ridge may not be as bustling or exciting as other neighborhoods, the peace and quiet are perfect for certain families. Living in a peaceful neighborhood while only being a short drive away from major cities provides the best of both worlds.
Bluemont
Bluemont is often considered one of the best places to live in Virginia, and it's not really hard to see why. The area is home to many young professionals, relatively recent college graduates that have experienced early success. It should come as no surprise that the area is home to a wide variety of parks, coffee shops, and restaurants, as they all align with the interests of young professionals. It's very relaxing to take a walk in one of the area's amazing parks and then get a delicious cup of coffee from a local coffee shop afterward. Finally, the public school system of the area is also very good, meaning young professionals can seriously consider setting roots down in Bluemont.
Lyon Park
Lyon Park is located extremely close to the Arlington National Cemetery, meaning you can live extremely close to one of the most historical monuments in the entire country. However, the area is known for much more than just its proximity to Arlington National Cemetery. Like most other areas in the Arlington region, Lyon Park has great access to public services such as schooling and medical care. In addition, the community is very close-knit, often hosting several community events every year. Finally, Lyon Park provides easy access to the metro D.C area, meaning that you're never far away from the city's outlets and entertainment options.
Cherrydale
If you have very young children, Cherrydale is one of the best places to raise them. Cherrydale is full of great parks and outdoor areas, allowing the whole family to get out and enjoy nature. Most of these parks go above and beyond when it comes to amenities, housing various features, such as sports fields and nature walks. Cherrydale is also extremely safe, sporting a crime rate that is well below the national average. To top it all off, Cherrydale has a selection of great schools, further incentivizing parents to raise children here. If you want a safe and secure neighborhood to grow a family in, Cherrydale is the perfect option.