What is the best flooring for heavy traffic?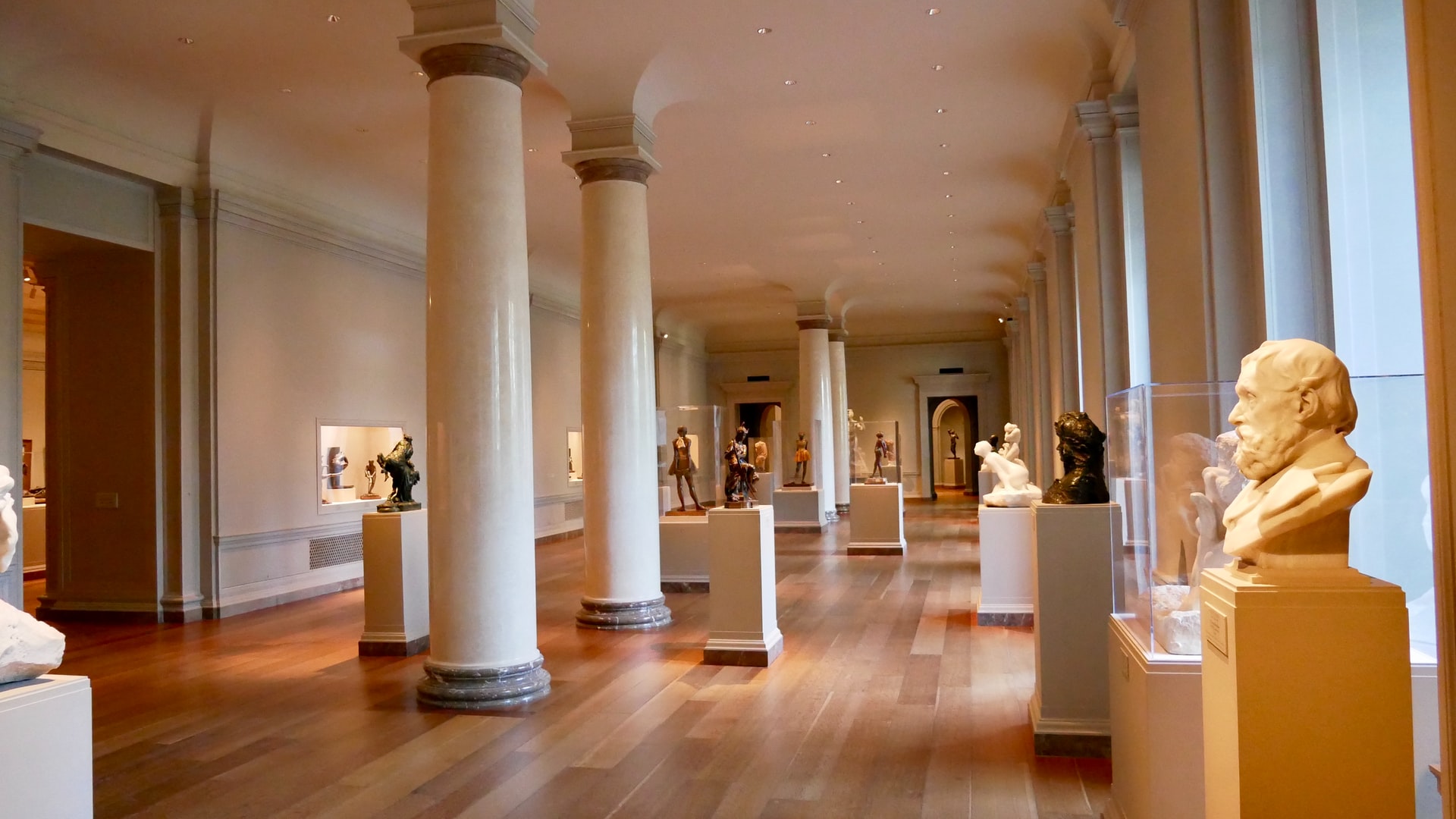 Fitting up your workspace or home can be very entertaining and exciting. All the new things you're about to implement will make your space look amazing. However, before you start, you need to consider the type of floor you'll install. Depending on the purpose, you can choose different kinds of flooring, but which is the best?
Heavy traffic areas require a special kind of flooring as a lot of people will be circulating there during the day. Therefore, carpets may not be the ideal solution for your space. To equip your work area or home from head to toe, check out these flooring options that will inspire a gorgeous interior.
1. Laminate
Are you trying to save money but don't want to compromise on a stile? Try laminate, a budget-friendly type of floor that matches any style of your interior by mimicking natural wood or stone. You don't have to spend a fortune to have beautiful floors in your home or office.
Besides being resistant as it's made out of tough material, laminate is quite easy to install and clean. You don't need a special type of chemicals to maintain the laminate floor. The only downside of a laminate is its repetitive pattern that gives away the fact the floor is not real. Nonetheless, it's still an eye-catching design suitable for areas with a lot of people.
2.  Rubber flooring
Installing floors that won't get damaged or worn out quickly can be challenging. Almost any type of floor will succumb to scratches and dents if you pull heavy machines, weights or trolleys all over it. However, rubber flooring is ideal for areas that, besides high traffic is under the effect of heavy machines.
Just like floors in gyms and hospitals need to be clean at all times, rubber flooring is extremely easy to maintain. Besides being simple to clean, it provides your feet with a softer surface to walk on, which minimises the chances of feet strain and injuries. As it's slip-resistant, the rubber floor is perfect for high-traffic areas where people have to stand for a long time.
3. Hardwood
The most adored type of flooring is definitely the hardwood floor. As it's made out of natural wood, the hardwood floor gives your space special energy and atmosphere you can't ignore. It bights up any room and creates a magazine-like interior. On top of that, it can resist the high traffic!
Even though this type of flooring is pretty difficult to install, you can't ignore its charm and beauty. It adds value to your home or premises. Since it's quite expensive, if you're looking to save some money this isn't the ideal floor for you. But if you do decide to implement hardwood floor, you certainly won't regret this long-lasting option.
4. Long-lasting luxury vinyl
Do you need something durable like a hardwood floor, yet elegant and easy to clean? Even though hardwood floors are hard to beat, they are not the best option for places with kids and pets. So, say hello to luxurious yet long-lasting vinyl floors that will complete your space for everyday use.
For a cheap and chic look, vinyl floors that imitate how hardwood floors look and feel are ideal wear and tear option. They are affordable, easy to install and simple to replace! On top of that, they look magnificent with modern furniture and appliances. Simply place them at high traffic areas, such as kitchens and entryways and enjoy your luxurious floor.
5. Area rugs
Do you already have a floor you adore? As most places are built on a budget, chances are that you don't have a durable floor that can resist high traffic. However, replacing the floor you like isn't the option as you won't be as satisfied with it. What can you do to protect it?
Place area rugs on high traffic areas to protect the floor underneath. It's a stylish and trend
6. Concrete
The truth is, the concrete floor is amongst the most durable flooring types there is! But why would anyone choose their home or workplace to look like a large parking place? Luckily, as we've evolved, concrete doesn't only mean the sidewalk-like type of flooring. It can look stylish and perfectly match the modern industrial style.
As it's durable and stain-resistant, the concrete floor can be matched with tiles, stone and other features, including the acid-stain technique that creates the granite-like effect. It's quite affordable, but can be tricky to clean as you can't blast a hose in the middle of your reception area!
7. Natural stone
On the other hand, if you have a bigger budget, there is no need to implement hard to clean concrete floor that mimics natural stone. Simply, implement true natural stone of any kind that matches your interior or exterior. As stone is a naturally strong and tough material, it's only logical it sustains high traffic!
However, not all stone floors are scratch-resistant. For your needs, stick to granite, sandstone or limestone. One of the biggest downsides of the stone is that it is and seems cold. Therefore, it's not a good option for a home, unless you have floor heating installed. Opposed to that, it can be fantastic for your workplace, garden or terrace that receives a lot of visitors!
8. Resilient tiles
For active families, busy workplaces and different sterile areas, resilient tiles tend to be the best option. Nothing looks as gorgeous as clean porcelain tiles. Even though they are mostly seen in bathrooms and kitchens, they can be a handy addition in your dining area, hallways and balcony!
As they are dent and stain resistant, tiles can be ideal for balconies and high-traffic areas outside your home as well! They are easy to clean and easy to maintain. Imagine a gorgeous reception area with brown or dark grey matte ceramic tiles combined with gorgeous furniture. A real win-win situation!
9. Parquet
Do you need something trendy, but inexpensive? A parquet might be the ideal option for your home. Even though it might not look great in your reception area or work overall, parquet is a family-friendly flooring option you can't ignore. Why should you choose a parquet instead of a real hardwood floor?
One of the many reasons why parquet is the best option for your home is that it is quite easy to maintain and clean. Even though it impersonates real wood, parquet is cheaper and easier to install. In case it gets worn out, it can be quite simple to replace or add another protective coat to prolong its life.
10. Durable doormats
One of the main reasons why most floors get worn out pretty quickly is due to dirt and other debris transferred by your and others' shoes. Taking your shoes off before you enter your home is advisable, but what about the other places, such as work, supermarket, or gym? You can't control that.
However, you can minimise the chances of your expensive and modern floors getting ruined by placing durable door mats at the entrance! They help you keep your premises clean while welcoming your guests, customers and clients. They can also be customised for your business and printed with a logo or welcoming message. On top of that, they last longer can be easily cleaned and replaced whenever you need to!
11. Carpet tiles
Like we mentioned, carpets aren't the best option for high-traffic areas. They are difficult to clean and are definitely not stain or scratch resistant. In addition to that, carpets can be quite expensive, difficult to install and difficult to remove. Then why do people buy carpets for their homes and offices?
Even though they have many downsides, people still opt for carpets as they look trendy and tie the whole place together creating a comprehensive design. Instead of the full-length carpet, opt for carpet tiles that are easier to install and replace. You can clean your carpets without machines by using detergent or baking soda. The rest is up to you! Check Seattle carpets flooring to get some idea.
Conclusion
Choosing a flooring type that can sustain high traffic isn't an easy task. You have to think about many scenarios and variations to choose the perfect option. Hopefully, these tips will help you pick an ideal flooring type for your home, office or any other space!